Themed Weeks and Enrichment Days
To enrich our curriculum with different ways of learning, we have a themed week three times per year and nine enrichment days over the year too. Our themed weeks are always memorable!
Here are some of our themed weeks and enrichment days over the years...
Summer 2015- "Down on the Farm"
We had a mobile farm visit school for two days! We had an amazing set up of hens, goats, sheep, pigs, rabbits, ducks and geese. The classes made scarecrows and even had a bread-making 'bake off' competition which the teachers really enjoyed judging! This was a great week for the summer term.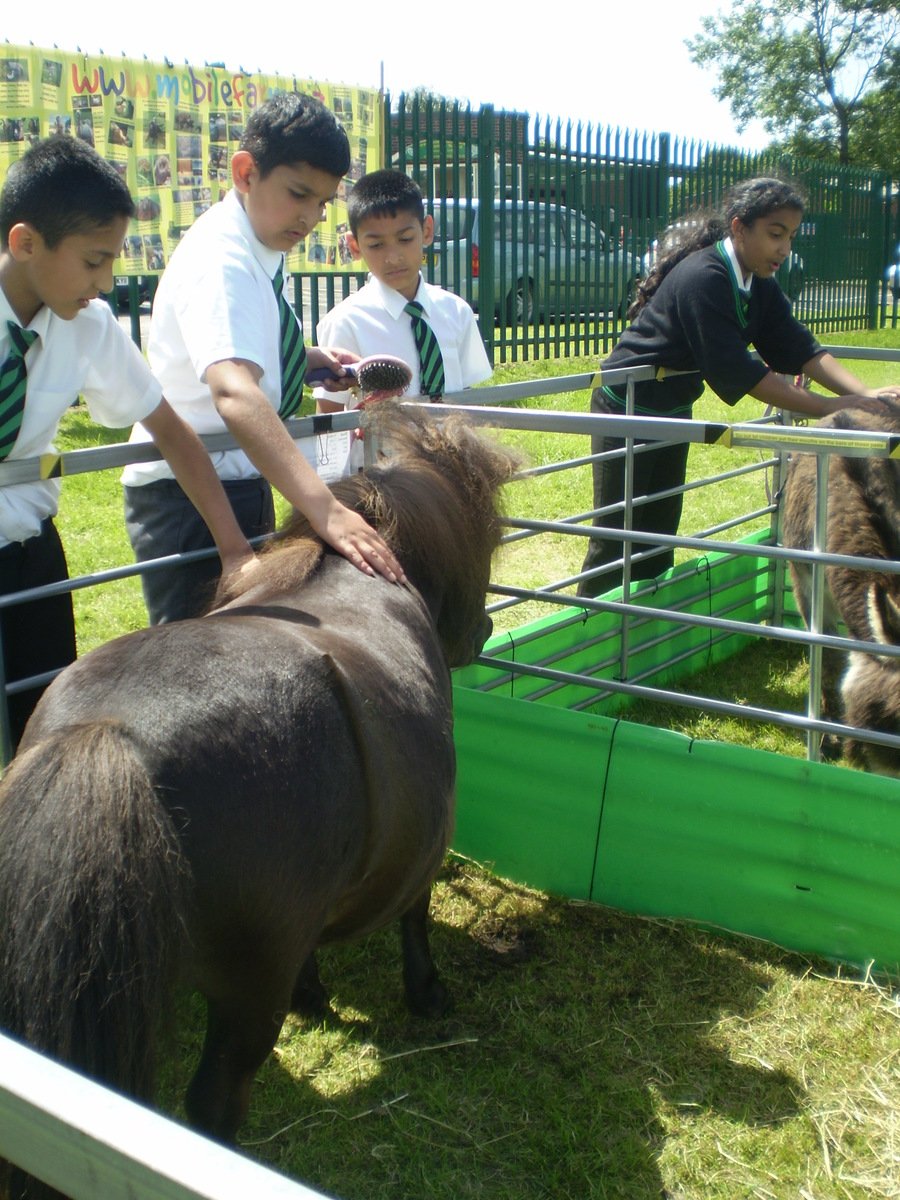 Autumn 2015- "Science Week"
This was an action-packed week full of investigation work. We had a travelling scientist running workshops for us and even had a forensics team in teaching us about their jobs and how they use science to solve real life police investigations. We also had a visit from a dinosaur!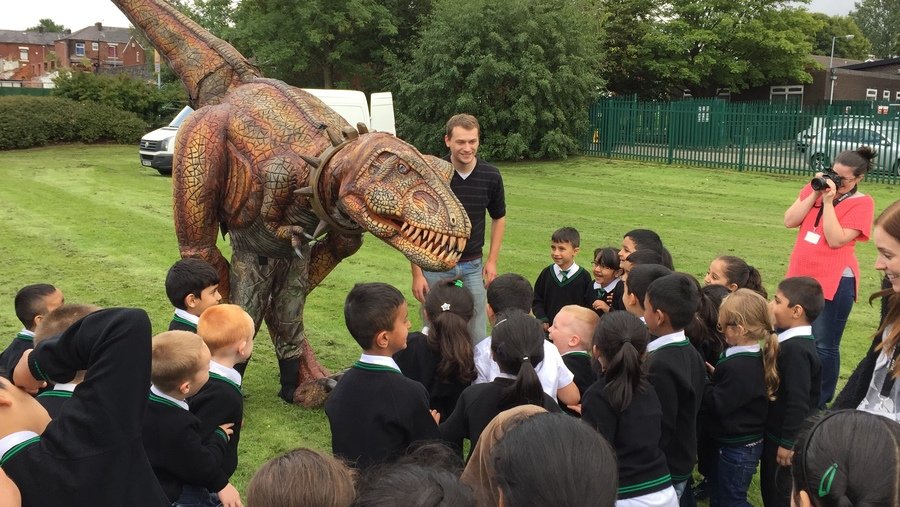 Spring 2016- "Worms"
This wasn't for the squeamish! We collected worms, counted worms, learned about the anatomy of a worm, the habitat of a worm, the reproduction of a worm, the life-cycle and diet of a worm and some classes even collected pet worms to look after. What a fabulous week!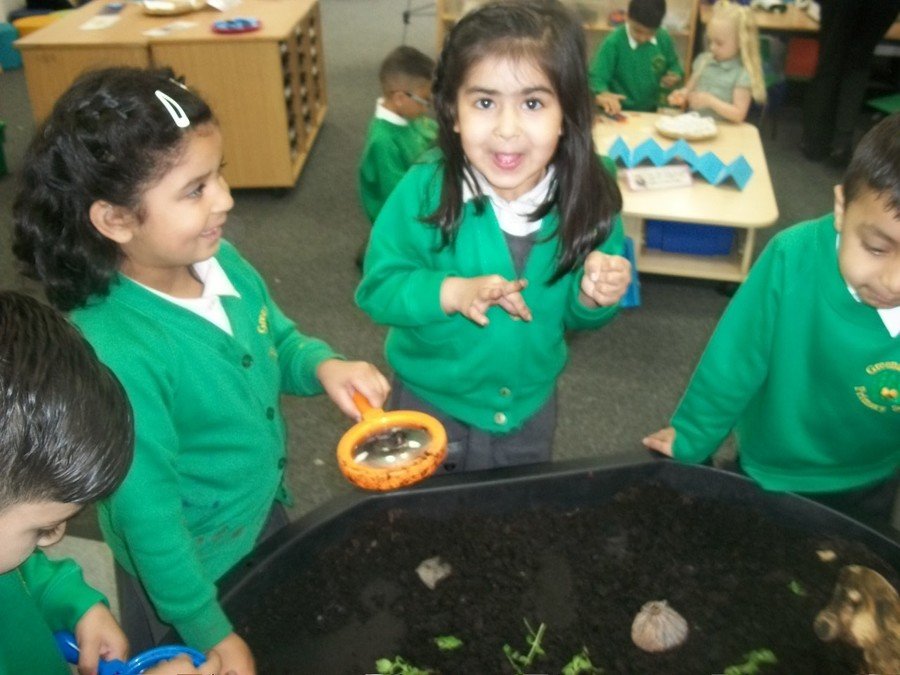 Summer 2016 -"Greenacres Olympics"
During the real world Olympic event, we had our own here in school. The school was dressed up in country flags and we were all split into teams. We had a team of dancers running workshops for us and for our medal ceremony each class performed a dance from a different country.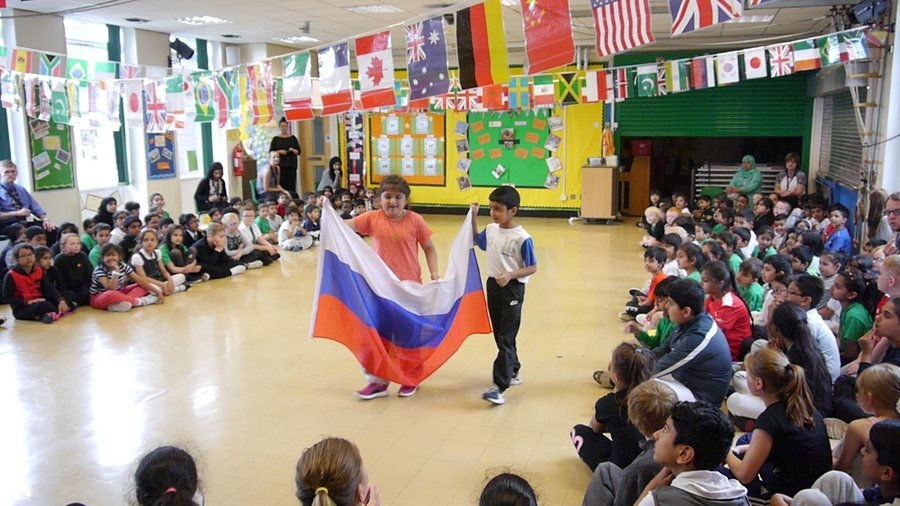 Autumn 2016- "1st Annual Poetry Slam"
Andy Tooze came to work at Greenacres for the first time. It was a huge success! He worked with every class and the children produced some amazing pieces of poetry. At the end of the week classes went head to head to perform a famous poem.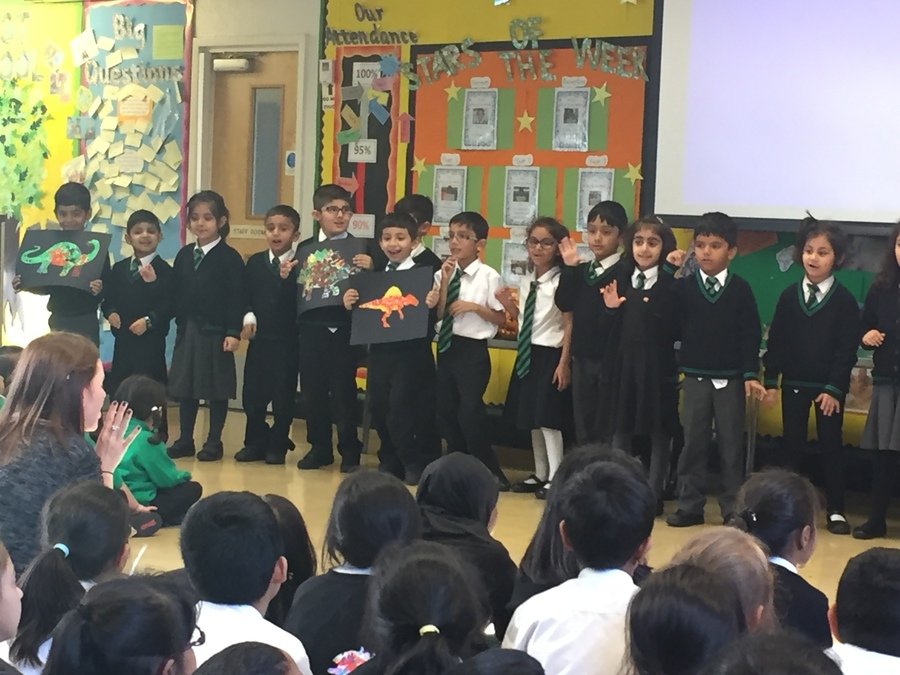 Spring 2017- "Love Art"
We were inspired by the Dragon's Den TV series and each class created a piece of art work to sell with a love theme. Our parents were invited into our art gallery to purchase their children's work. It was a huge success! We also asked every child in school what love is and recorded their responses on a big tree display located in the main entrance.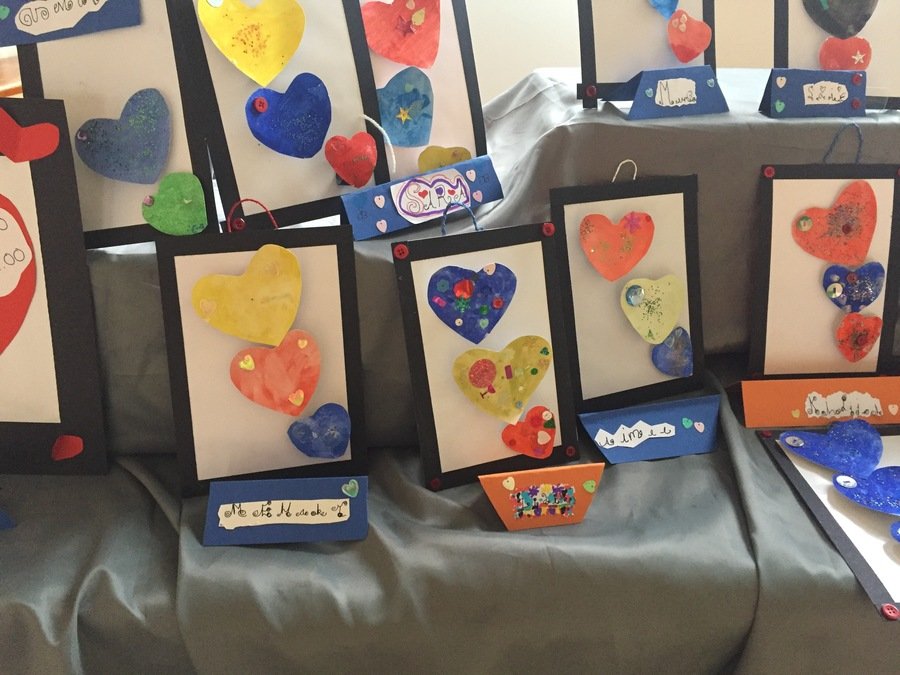 Summer 2017- "Be Healthy, Be Safe"
We had lots of visitors in school to talk about safety with our children. We had the NSPCC, Mountain Rescue, police officers, fire men, MIND and our very own health champions delivered lessons to every class about the dangers of hidden sugar in cereals. Another very successful themed week where we learned lots of things in different ways.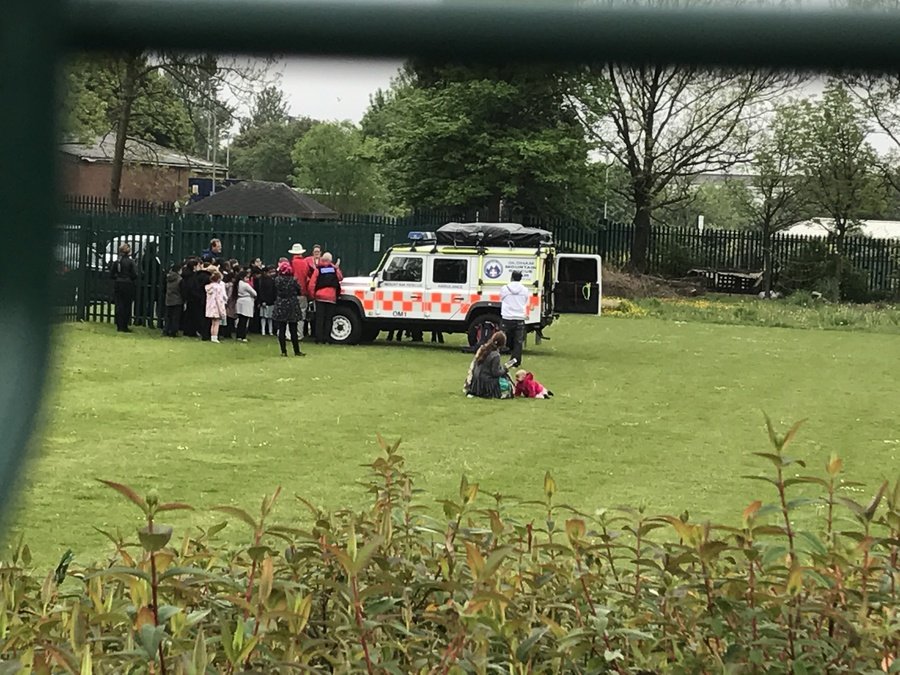 Autumn 2018- "2nd Annual Poetry Slam".
This was yet another fantastic week working with published poet Andy Tooze and his side-kick illustrator Marin Olsson. What an inspiring pair! We had a great celebration of poetry at the end of the week, where classes went head- to- head in our 2nd poetry slam, this time against a panel of judges. Reception were the winning class!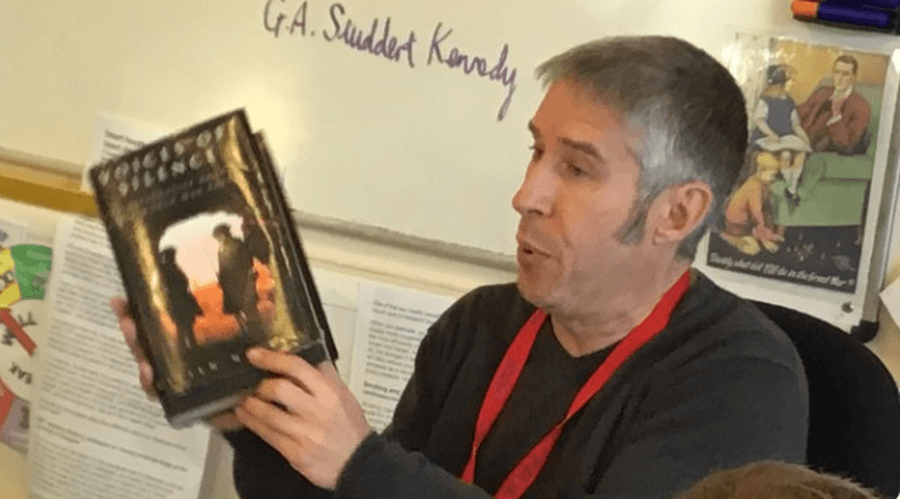 Spring 2018- "Dream Big"
was designed around aspirations and jobs for the future. We had so many visitors talking to our children about their jobs and all considered what jobs we would like as adults. We had some interesting responses! Check out our displays in the school's main entrance.
Summer 2018- "Courage Calling"
This week is all about local history and the suffragettes from Greenacres who contributed to the changes in equal rights for women. In collaboration with the Oldham Coliseum and Gallery Oldham, this themed week is going to super exciting! Visitors, performances, art work, local studies... who wouldn't want to learn about history in this way!
Autumn 2018- "3rd Annual Poetry Slam"
This was yet another fantastic week working with published poet Andy Tooze and his side-kick illustrator Marin Olsson. What an inspiring pair! We had a great celebration of poetry at the end of the week in our poetry slam! This time our focus was on World War 1.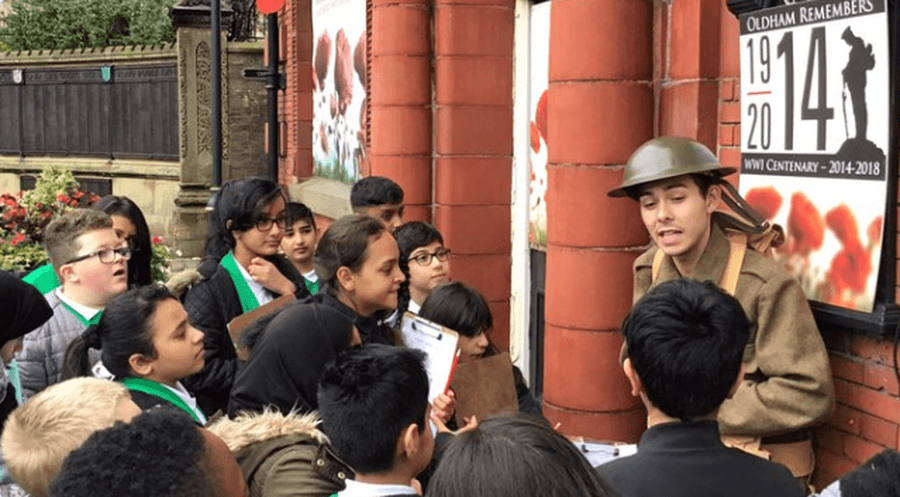 Spring 2019- British Science Week 2019
Our children had a great time taking part in a different science investigation every day of the week. They became real scientists and learned how to plan for and conduct a full investigation, using observation and recording skills.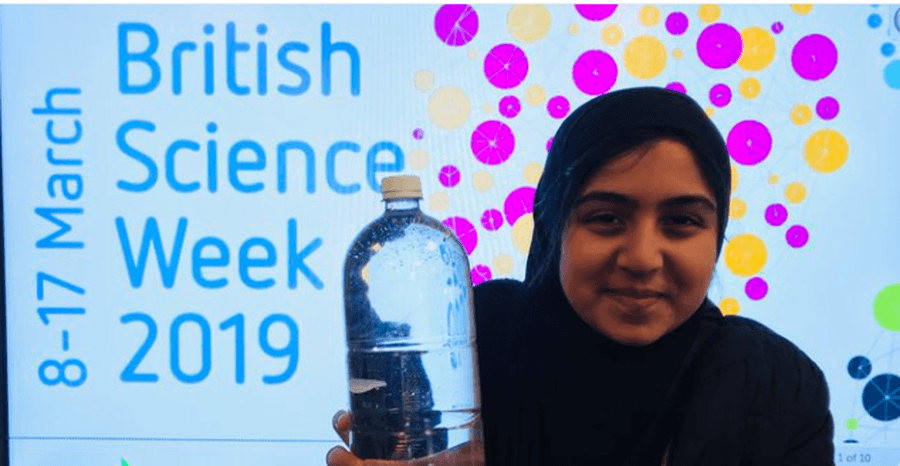 Summer 2019- Victorian History Week
History was brought to life this week and each class got to study a different aspect of Victorian life. On the final day we dressed up as Victorian school children and had some fun in role!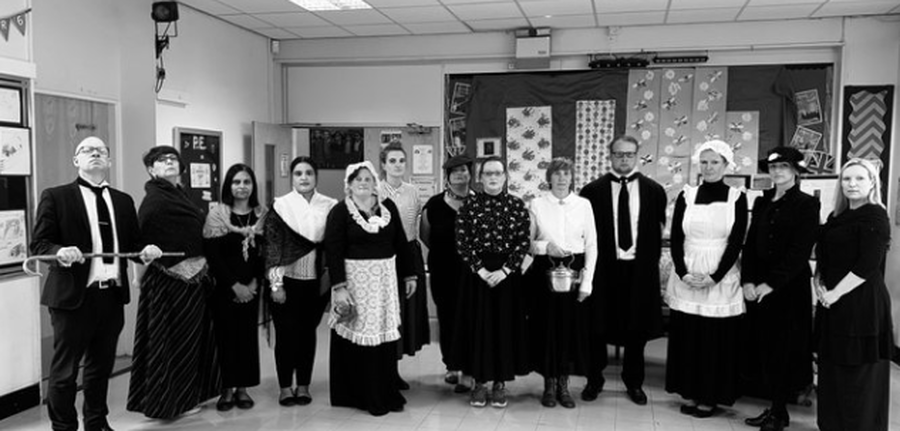 Summer 2019- Enterprise Week
This was a very successful week! In the run-up to the summer fair, classes designed and made a product to sell to parents. Prizes were given for the best stall, the best advertising strategy and the most profit made for school. The winners were Year 2 for their advertising strategy for 'Pom Pom Pals', Year 2 for profit (over £100) and Nursery for their stall. We made over £700 for school fund.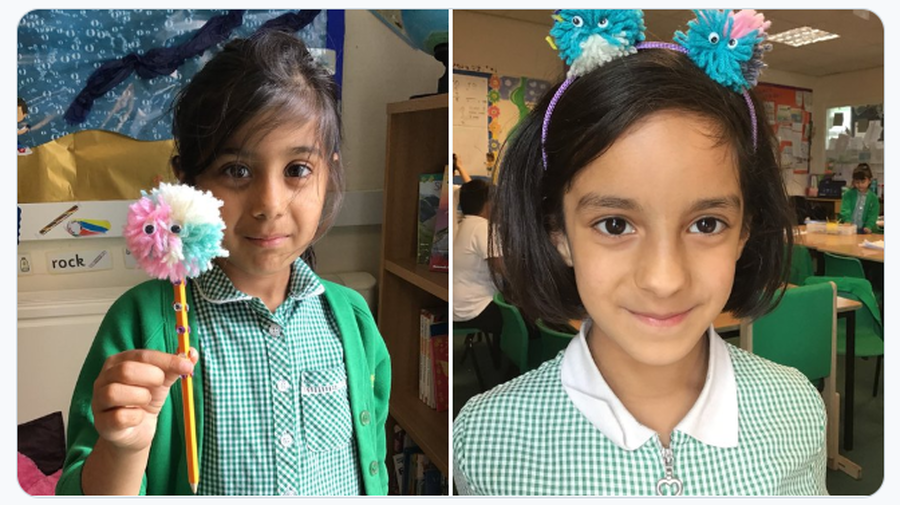 Autumn 2019-"4th Annual Poetry Slam"
Yet another brilliant week! Our 4th annual poetry week was such a huge success! This time our theme was 'What's in the News?' to coincide with Parliament week, so our week became known as Poetry and Parliament. Our visit from our good friends Andy Tooze and Martin Olsson was great; the children all worked hard to write and perform poetry.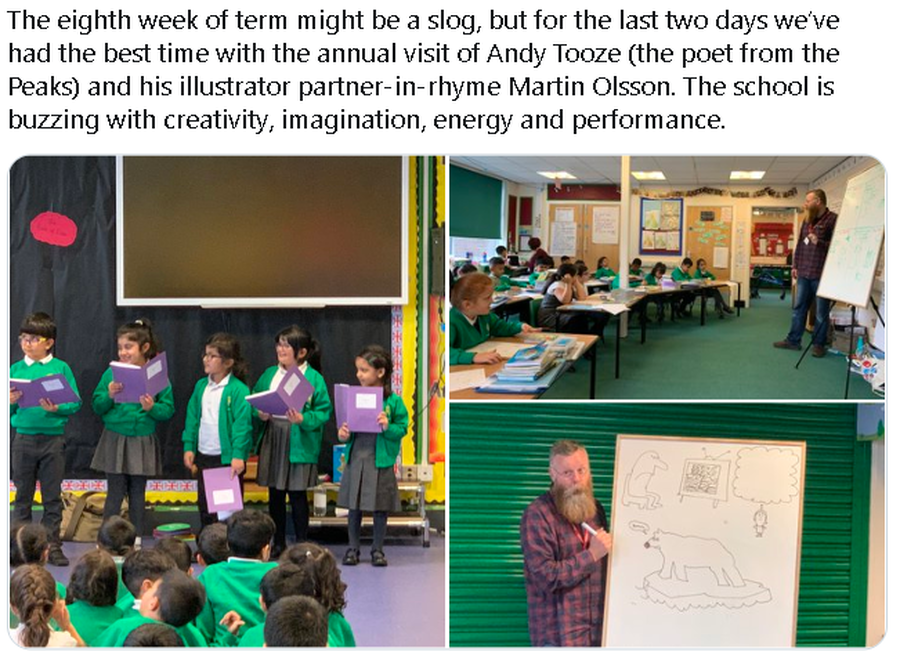 Healthy Minds and Healthy Bodies February 2020
Our themed week in February 2020 was based around children understanding how to keep themselves safe and healthy. We had lots of workshops and visitors for the children to learn from, including Junior Park Run, Water Safety, The Fire Brigade, Great grounds, our own Health Champions, Online Safety, Fair Trade, The Dog's Trust and extremism. We even had a caravan in the car park for 2 days with workshops inside to teach the children other aspects of safety i.e how to be assertive against peer pressure and the dangers of drugs and alcohol. Another very successful week!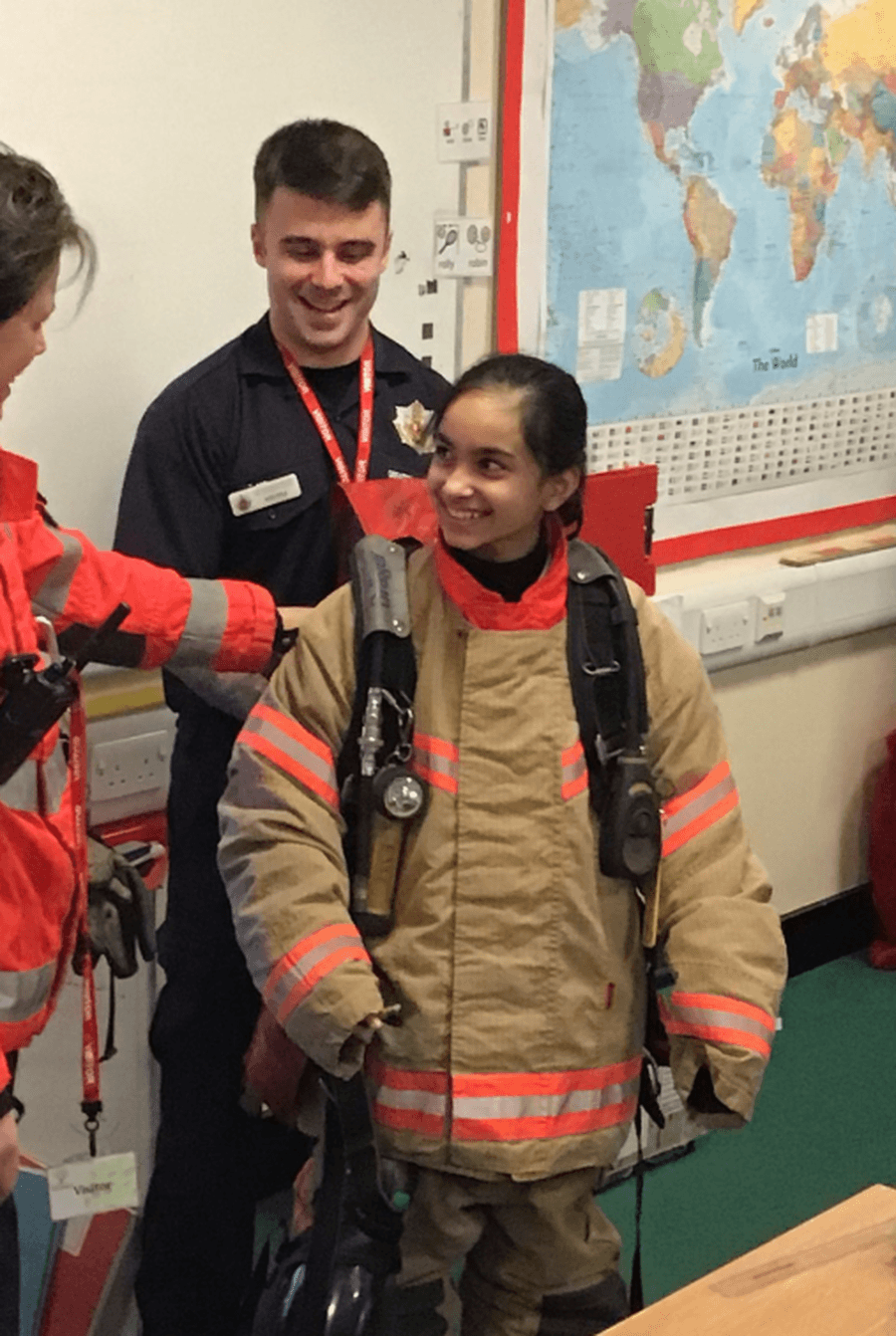 Famous Faces of Oldham June 2020
Even though most of the school was in lockdown, we went ahead with our themed week: Famous Faces of Oldham! Children learned about a range of different people who have come from Oldham and become famous people. Here's a selection of work produced during the week by pupils at home and in school.
Geography Enrichment Day Autumn 2020
Our annual Geography enrichment day was a great success! We recapped on knowledge from previous years and studied aspects of Geography such as mapwork and fieldwork.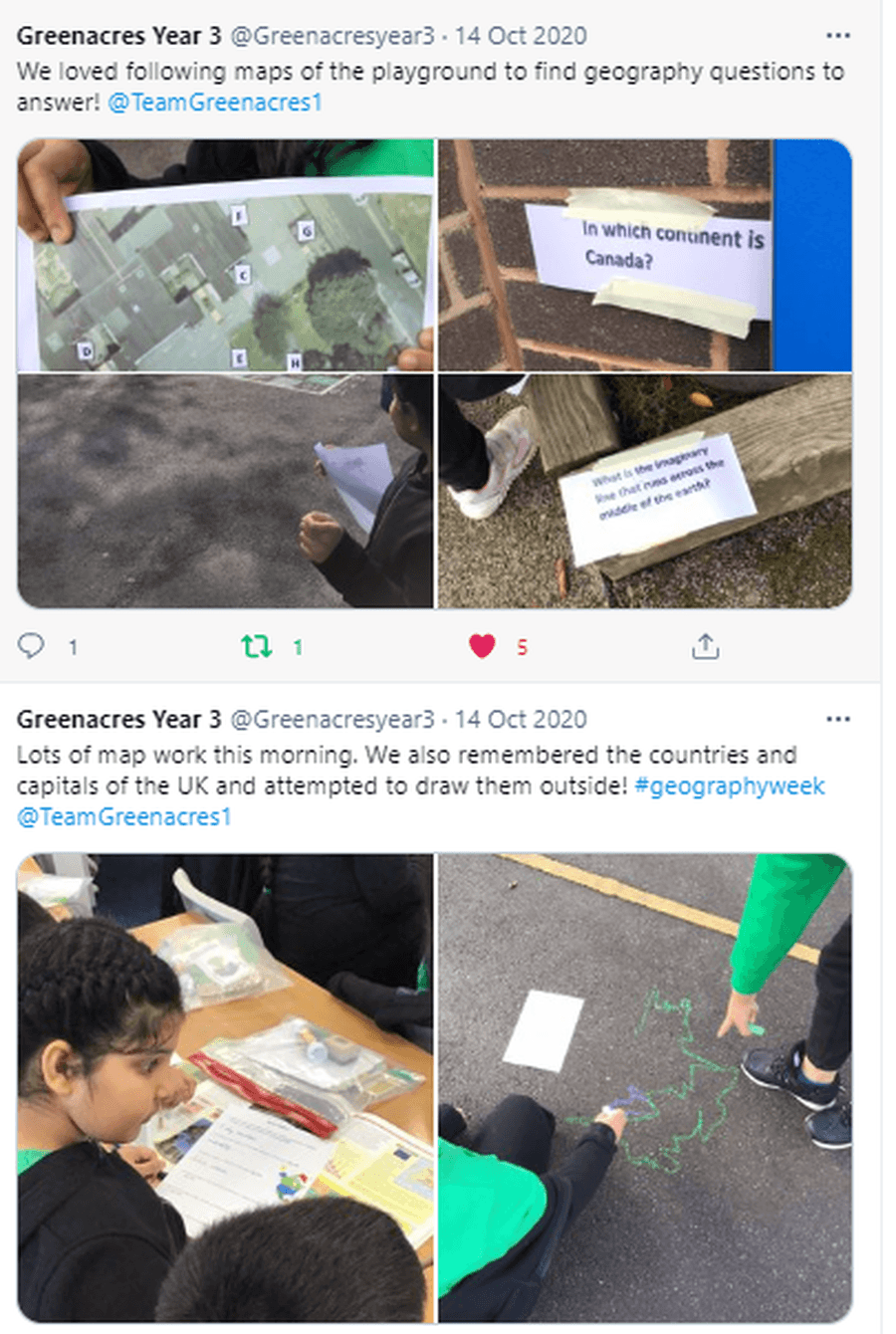 Healthy Me Day Autumn 2020
Every Autumn we hold our Healthy Me Day, where we usually carousel round the whole school, visiting each adults and takin part in a variety of activities with mixed age classes. This year was a little different and the different adults visited us throughout the day on Zoom!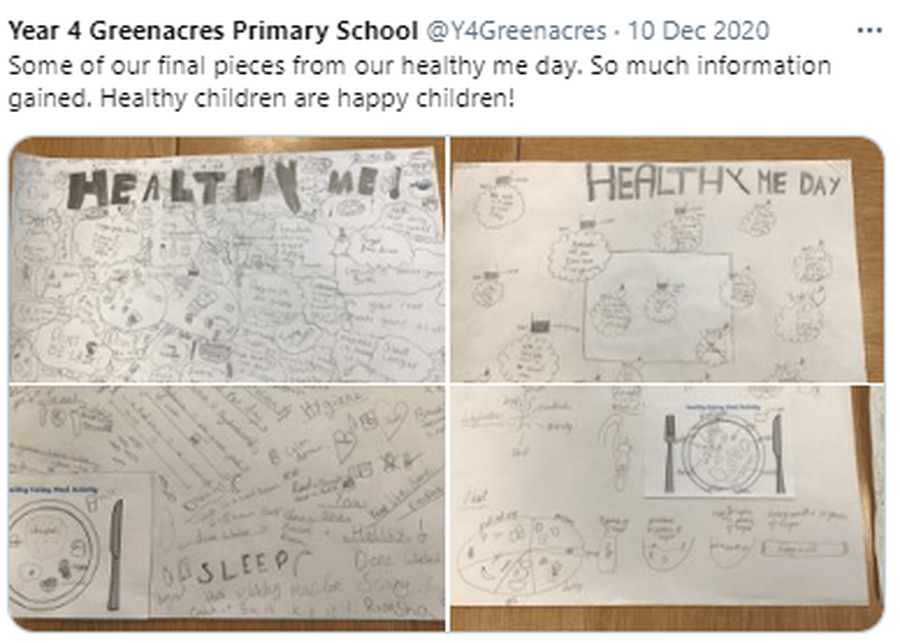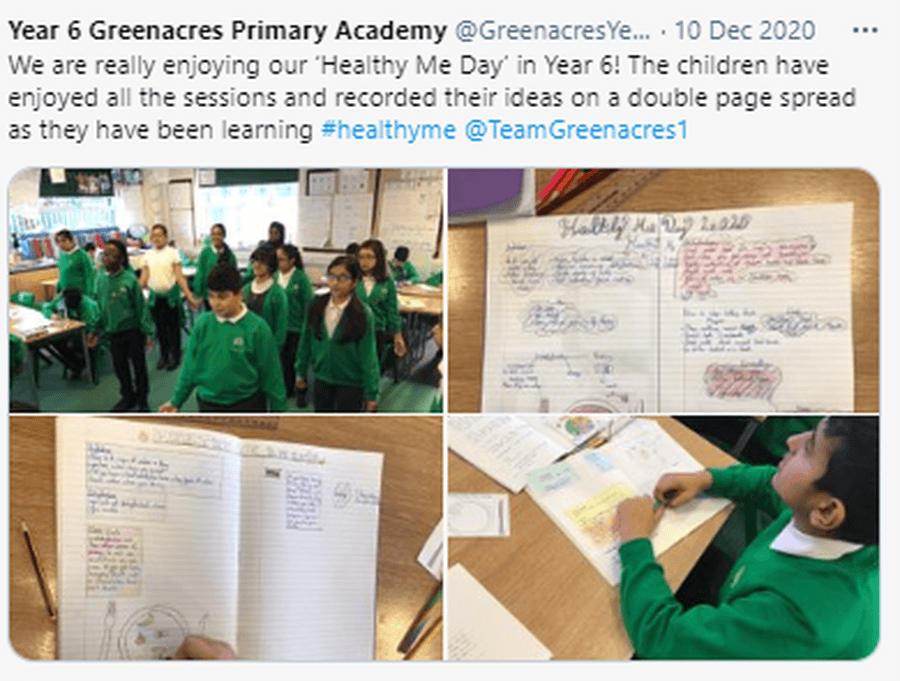 Music Enrichment Day 2021
On 11th February we spent the day learning about, listening to and appreciating different genres of music, for the children at home and in school. We had a live performance for each bubble, from our talented teachers who are very musical!