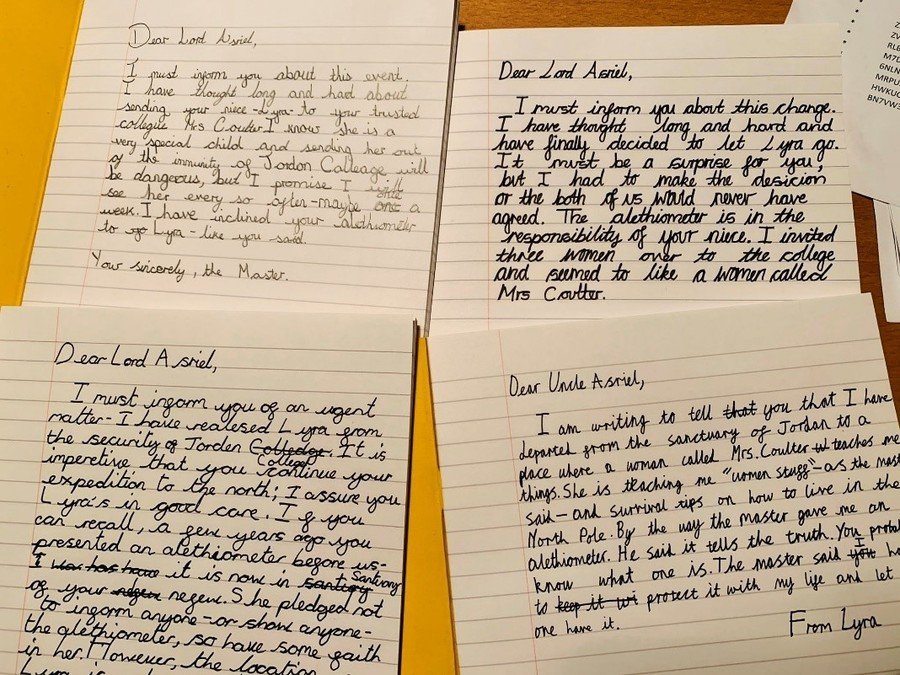 English Rationale
"Words create sentences; sentences create paragraphs; sometimes paragraphs quicken and begin to breathe."
Stephen King, On Writing
Intent
Like every school, we want our children to love reading for their own pleasure and curiosity, and be unafraid of the blank page when it comes to writing. We strive to overcome the inherent difficulties that our children face, and imbue an appreciation of the written word that will endure. Reading forms the backbone of how we immerse our pupils in the English language here at Greenacres. They hear old favourites and modern classic brought alive by the voice of their teacher. Books are cherished in the classroom and beyond, with the buzz of anticipation when a chapter is ended or a new novel is chosen. Similarly, writing – not only in English lessons, but across the curriculum – is held as the de facto expression of knowledge and ideas. We know that "writing is the hardest thing we ask students to do" (Hochman & Wexler, The Writing Revolution, 2017). Our aim is that they do not shy from the challenge that we ask of them.
Implementation
Our English lessons develop pupils' spoken language, reading, writing and grammar and vocabulary. English is taught as two discreet subjects in years 1-6: reading and writing. We teach our pupils to speak clearly and use standard English, to convey their ideas fluently and confidently and to ask questions; the use of cooperative learning structures supports this. We have a huge emphasis on vocabulary in all subjects and children are encouraged to read for pleasure and to read widely.
We use Read, Write, Inc for our daily phonics programme. CLPE and The Write Stuff (Jane Considine) units are used and adapted by teachers to promote classic, contemporary and diverse children's literature, supported by daily class novel time. When teaching writing, teachers construct models to read, rehearse and inspire children's own creativity. We develop writing skills so that our pupils have the stamina and ability to write at the age expected standard. To support children in moving towards independent writing we provide a wide range of activities including the use of film and imagery, modelled, shared and guided writing, peer editing and discussion. We use the 'Writing Revolution' strategies to encourage a sentence-by-sentence approach to composition. Tools such as Word of the Day and 'Mrs. Wordsmith' are used to encourage pupils to develop more sophisticated vocabulary, allowing them to express their ideas more succinctly and exchange ideas with more detail and nuance.
We provide opportunities for writing for purpose and we encourage pupils to see themselves as authors. We promote the status of written work by providing opportunities for children's writing to be published and read by real audiences on Twitter. Handwriting sessions are incorporated into English lessons. A range of extra activities are used to promote literacy within the school including an annual Poetry week, World Book Day and author visits.
Please refer to our English Policy for more information.
Curriculum Map for Writing
Curriculum Map for Reading
Knowledge and Skills Progression for English