Curriculum Statement
Rationale
Our curriculum is designed to inspire curiosity, to expose children to the breadth of knowledge to which they are entitled, and to maximise children's opportunities to learn of life's rich tapestry. Daily reading, writing and maths lessons extend the basic educational rights that every child should possess. Weekly lessons in PE, RSHE, RE and music (plus Spanish in KS2) provide the keys to a healthy and safe lifestyle, while opening minds to alternative experiences, beliefs and customs. The blocked planning approach is an ambitious solution to the busy, overstretched primary school timetable. The delivery of high quality, focused units of work in the academic subjects of biology, chemistry, physics, history and geography is spaced out over each term, by grouping these lessons together over a few weeks, rather than an hour or so a week. This is balanced by creative nourishment in art and design technology, taught through concentrated projects.
Intent
Books, books, books!
At Greenacres Primary Academy, our children have access to a broad, balanced, creative and coherent curriculum that prepares them for the opportunities and challenges of the 21st century and raises aspirations. They are equipped with the knowledge, skills, attitudes and dispositions they need to become well-rounded individuals and life-long learners whilst instilling the love of learning and reading in our diverse world.
To provide our children with the tools they need to be successful adults, our curriculum is stimulating and knowledge-based. Our children are responsible for their own learning, enabling them to plan and show initiative, persevere and have a commitment for self-improvement.
Our curriculum is built around books. We read for pleasure in school and have well-stocked and well-used Junior and Infant libraries run by our older students. We have a wide selection of home reading books and we also have class novels we enjoy together in every year group. We have a book list for each class, that we believe every child should be exposed to over their time at Greenacres Primary Academy. Our homework policy is largely reading and the children read some excellent books, both classic and modern within their English lessons.
First-hand experiences in our curriculum are absolutely essential; trips out of school are vital to our children's understanding of the world and an essential part of our cultural capital. Each class has a big trip, local visit, visitor or special experience in school each half term to supplement their subjects. We understand the value of having these experiences appropriately-placed throughout the year to maximise knowledge and learning opportunities and began lines of enquiry as a result of learning from the experience.
Our 'themes' have recently been revised, with our children's interests, heritage and high expectations at the heart of the design. Our themes are engaging, stimulating and challenging for all pupils. We have created a broad and balanced opportunity for creative thinking and learning for both boys and girls from all backgrounds.
We firmly believe that our children learn well out of the classroom. For this reason, every class has a 'Forest Fridays' experience each half term. The children spend the whole day outdoors in our specialised 'forest' area, where they look after our chickens, build shelters, cook on a campfire, play team-building games and do some really exciting activities linked to our curriculum topics (building Viking boats, digging out WWI trenches). We believe that learning outside the classroom is absolutely essential for our children's mental health and well-being, to understand their part in environmental studies and to have fun bonding with their classmates, teachers and animals.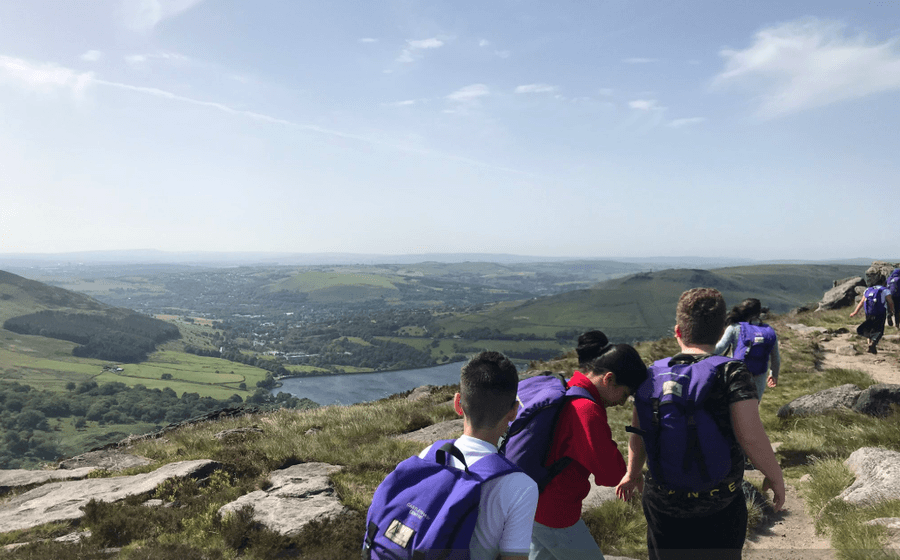 Through our curriculum provision, we aim to:
Promote and sustain a thirst for knowledge and a love of learning.

Create a sense of wonder in our pupils.

Promote inclusion, diversity and community cohesion.

Keep up with ever-changing technology.

Encourage children to work independently and cooperatively.

Ensure that children are taught to become enterprising.

Develop emotional intelligence and raise aspirations.

Help to make children socially responsible.

Contribute very well to pupils' social, moral, spiritual and cultural development.

Ensure that all pupils realise their potential.

Ensure that children achieve high standards across a variety of subjects.

Ensure that all children are taught the essential knowledge in the subject disciplines.
As part of the South Pennine Academies Trust, we benefit from being part of a forward-thinking academic organisation and have access to exciting opportunities and projects.
Academy Expectations
Staff have high expectations of themselves and all children.

Teachers are expected to impart knowledge accurately and with enthusiasm which generates high levels of commitment from children.

We expect teachers to support children in developing independence.

We expect all children to be challenged.

We expect teachers to provide high-quality constructive feedback to all children.

We expect children to act with respect, responsibility and really good manners at all times.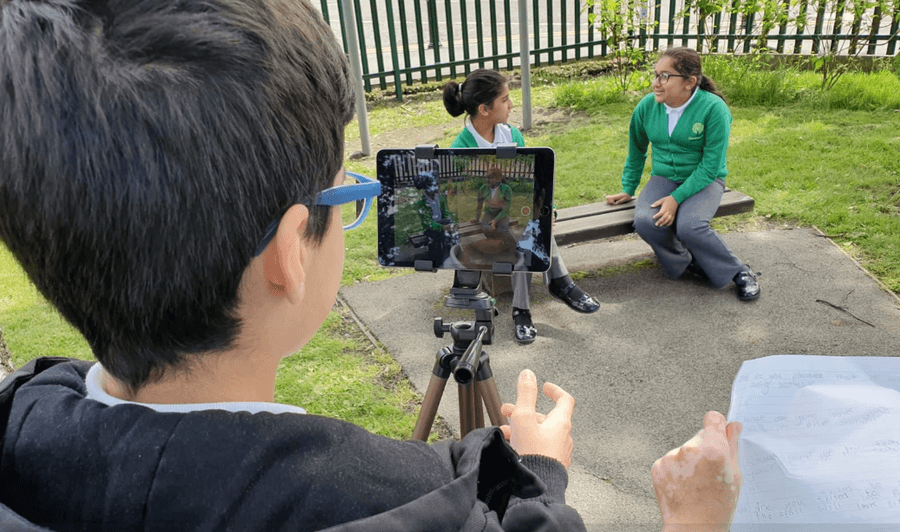 Implementation
Knowledge and first-hand experiences
At Greenacres Primary Academy we embrace a pedagogy of personalised and cooperative learning; an approach which expects all children to reach or exceed national expectations, to fulfill their potential and develop as well-rounded individuals through coaching each other. High expectations of progress apply equally to children working above, at or below age-related expectations, including those who have been identified as having special educational needs. There is an expectation of participation, fulfillment and success; and teaching and learning is characterised by ambitious objectives, rapid intervention to keep pupils on a trajectory and rigorous assessment to check and maintain pupil progress. The teacher's priority is to support children so that they can keep up with the pace of learning and make good rates of progress.
Traditionally it was expected that teachers would differentiate by task or expectation and many different levels of success were expected; this approach often ran the risk of lowering expectations. Today, the effective teaching practices at Greenacres primary Academy see teachers expecting everyone to succeed by offering high levels of support or extra challenge for those who need it so that all pupils can keep up with year group expectations.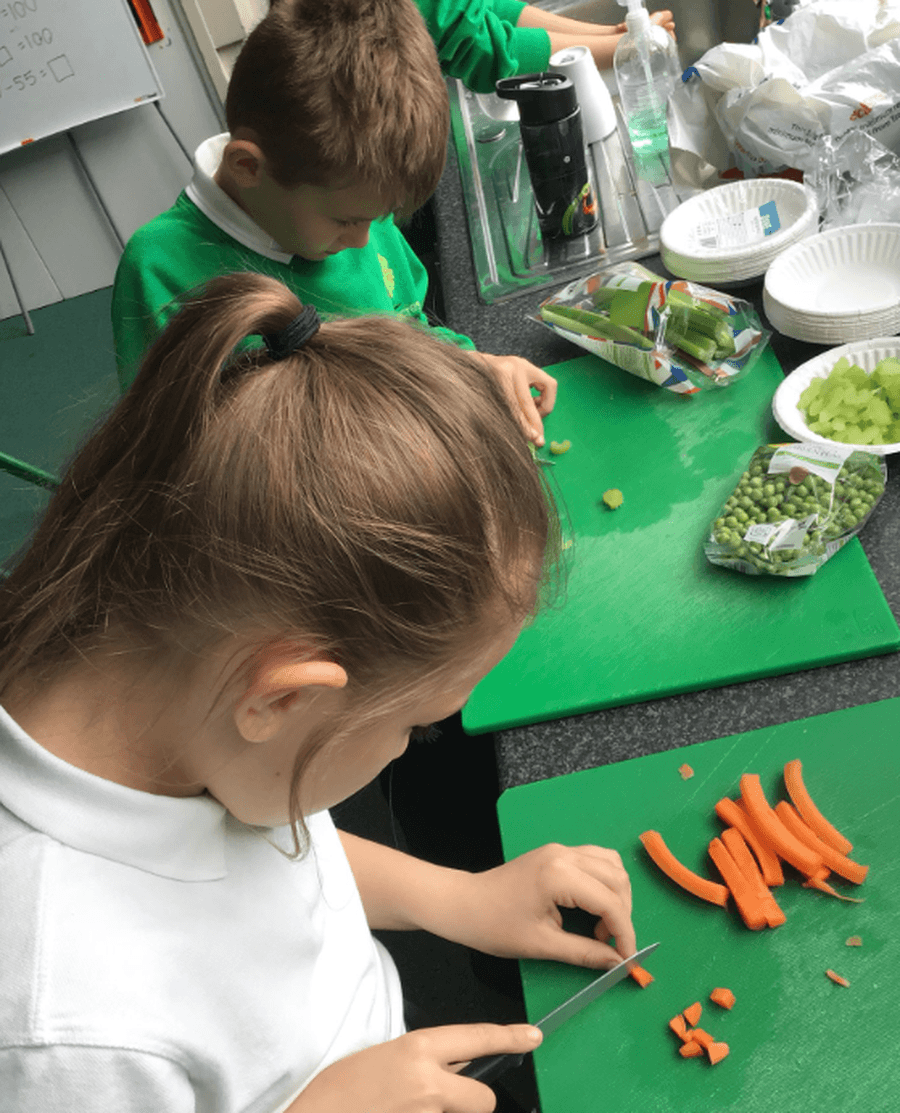 1) Quality First Teaching
Highly focused lesson design with sharp objectives

High demands of child engagement with their learning

High levels of interaction for all children

Passionate teachers who are experts in what they are teaching

Appropriate use of teacher questioning, modelling and explanations

An expectation that children will develop resilience and accept responsibility for their own learning and work independently

Regular use of praise and encouragement to motivate children
Target Setting
Individual children's progress tracked

Strengths and weaknesses identified

Immediate intervention

Data collection on a regular basis and shared with staff and children

Teaching, interventions and revision programmes are adjusted in the light of progress children make

Parents and carers are regularly updated on their child's progress
Focused Assessment
Rigorous assessment and tracking of children's performance takes place to inform classroom practice

AfL (assessment for learning) is evident across the Academy; learning objectives, learning outcomes, success criteria and self/peer evaluation
Intervention
Pupils who are not making sufficient progress are identified

Provision for intervention is mapped according to need

Detailed plans are put into place

Interventions are evaluated and adjustments are made
Learning Environment
Organisation of the classrooms are adapted to suit the needs of the children

The use of learning resources and IT allows children to work independently and successfully

Our outdoor forest schools classroom is well loved and used weekly

Our brand new art studio is well used to develop skills

Displays are a mixture of a celebration of work, supportive resources and information
Curriculum Organisation
The curriculum is designed to cater to the needs and interests of a full range of learners including:
learners with special educational needs

learners who are learning English as an additional language

boys and girls

children who are in care

learners with social, emotional and behavioural difficulties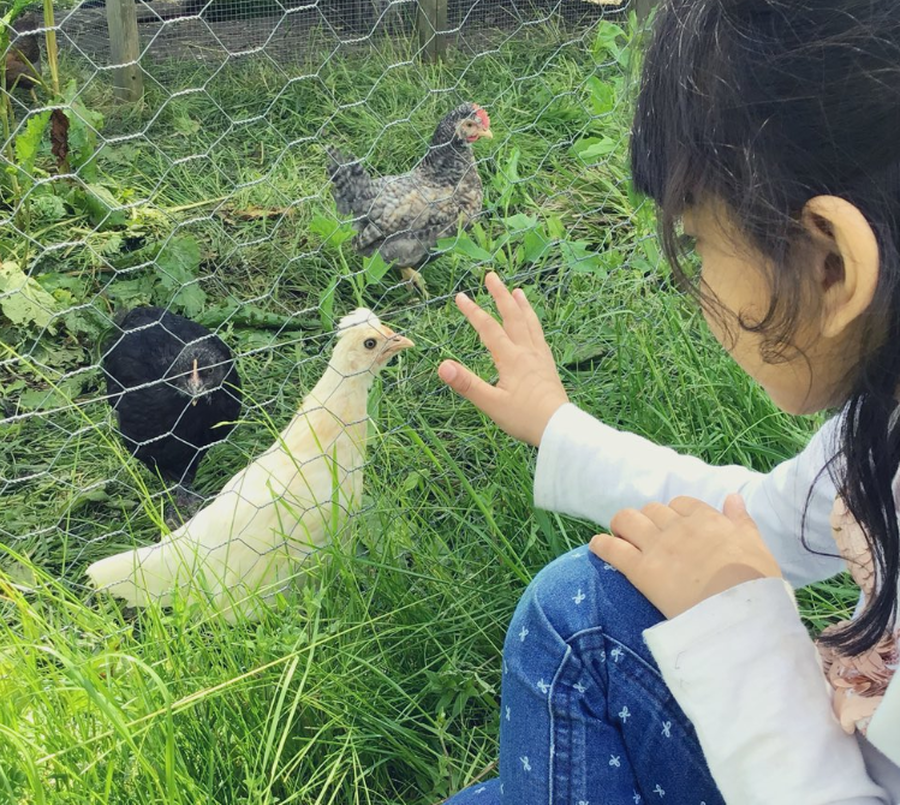 2) Effective Learning
We know that all people are different and they retain information in different ways. We offer ways for children to learn in different ways including:
investigation and problem solving

open-ended tasks

reasoning

paired work and independent work

effective questioning

presentations

drama

use of IT

visitors

educational visits

creative activities

forest schools

physical activity

homework

extra-curricular clubs

performances
Cooperative Learning
Our children are encouraged to work together and use coaching skills to help each other to achieve an outcome. They are always accountable to each other in their learning pairs. When they share ideas, their talking time is equal to avoid children taking over the conversation or being left behind. All children discuss simultaneously rather than the teacher asking one child to answer a question. Our teachers are learning facilitators, creating a challenging yet safe environment for children to want to take risks and learn from mistakes. This is the way our cooperative learning works. The children in Nursery begin with very basic structures, which are gradually built upon in each year group. With their 'shoulder partner', every child has the security of never being alone in learning. Partners change every half term to avoid the children becoming too comfortable with each other.
Habits of Learning
Our habits of a highly effective learner are:
1) Put effort in; learning is tricky
2) Be reflective; know your strengths and weaknesses
3) Keep your goal in mind; understand what you are doing and why
4) Work cooperatively; engage with your shoulder partner
5) See problems as challenges; you only fail when you stop trying
6) Failure is part of learning; you learn from your mistakes
7) Enjoy your learning; you only get one education so make it count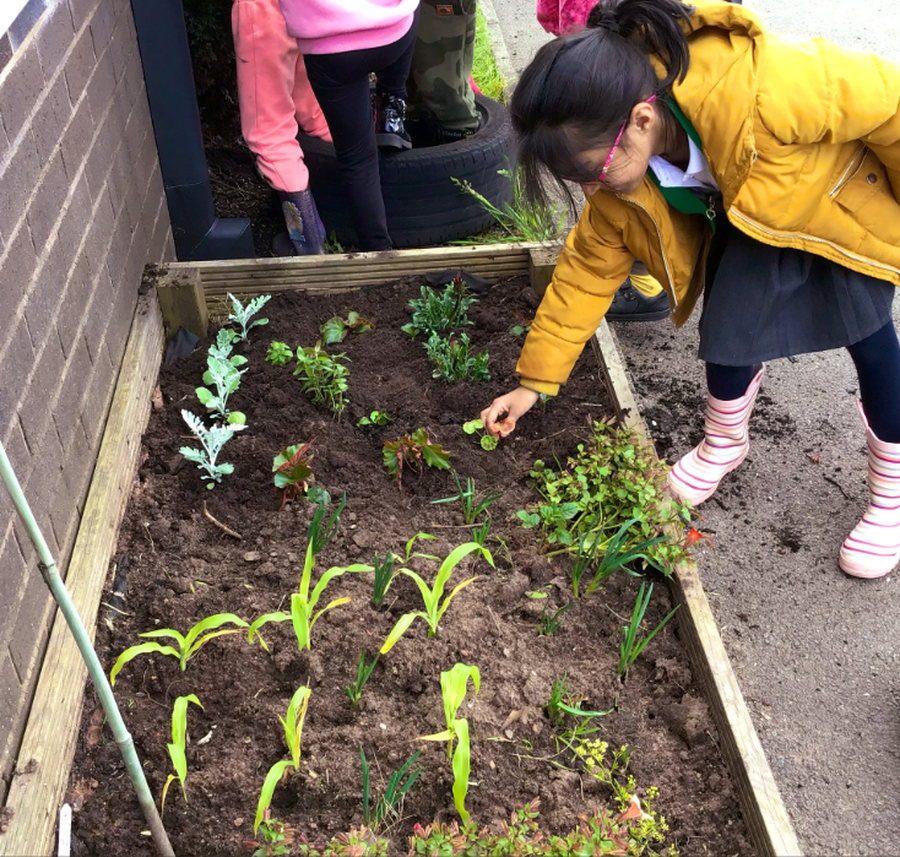 3) Our Curriculum
How is our curriculum delivered?
We believe in and teach a broad and balanced curriculum. The core subjects of English (reading and writing), maths and science are taught through rigorous lessons and units. Children enjoy regular weekly lessons in music, computing and RSHE, as well as two PE lessons per week. Children in KS2 also study a foreign language; we have recently transferred from French to Spanish. History, geography, RE, art and DT units are distributed in multiple slots in the timetable across each term in what we refer to as 'blocked learning'. This allows the children to immerse themselves in each particular subject for a more focused and impactful period.
Use of IT
We strive to engage all learners in our curriculum in as many ways as we can. With that in mind, we use a variety of innovative equipment to enhance learning opportunities. The majority of our children are learning English as an additional language. They need visual aids to support their learning which is why we use smart boards, visualisers, iPads, tablets and laptops. We also have an expert computing teacher who works with each class over the course of the year.
English
Our English lessons develop pupils' spoken language, reading, writing and grammar and vocabulary. English is taught as two discreet subjects in years 1-6; reading and writing. We teach our pupils to speak clearly and use standard English, to convey their ideas fluently and confidently and to ask questions; the use of cooperative learning structures supports this. We have a huge emphasis on vocabulary in all subjects and children are encouraged to read for pleasure and to read widely.
We use Read, Write, Inc for our daily phonics programme. We develop writing skills so that our pupils have the stamina and ability to write at the age expected standard. To support children in moving towards independent writing we provide a wide range of activities including the use of film and imagery, modelled, shared and guided writing, peer editing and discussion. We encourage pupils to express their ideas succinctly, exchange ideas and to develop more sophisticated vocabulary. We provide opportunities for writing for purpose and we encourage pupils to see themselves as authors. We promote the status of written work by providing opportunities for children's writing to be published and read by real audiences on Twitter. Handwriting sessions are incorporated into English lessons. A range of extra activities are used to promote literacy within the school including an annual Poetry week, World Book Day and author visits.
Please refer to our English Policy for more detail.
Maths
At Greenacres Primary Academy, we embrace the mastery approach to teaching mathematics. Our teachers ensure that mathematical skills are taught every day following the White Rose Maths programme. They also use cross-curricular opportunities to develop pupils' mathematical fluency. Our pupils understand the importance or mathematics, are encouraged to be confident in numeracy and to apply the skills to simple problem-solving. There are extra activities throughout the year to promote mathematical skills and thinking including enrichment days.

At Greenacres, we aim to:

-Develop a positive attitude to mathematics as an interesting and attractive subject in which all children gain some success and pleasure;
-Develop mathematical understanding through systematic direct teaching of appropriate learning objectives;
-Encourage the effective use of mathematics as a tool in a wide range of activities within school and, subsequently, adult life;
-Develop an ability in the children to: express themselves fluently, talk about the subject with assurance, use correct mathematical language and vocabulary when reasoning;
-Develop an appreciation of relationships within mathematics;
-Develop the ability to think clearly and logically with the independence of thought and flexibility of mind;
-Develop an appreciation of the creative aspects of mathematics and awareness of its aesthetic appeal;
-Develop mathematical skills and knowledge and quick recall of basic facts.
Please refer to our Maths Policy for more detail.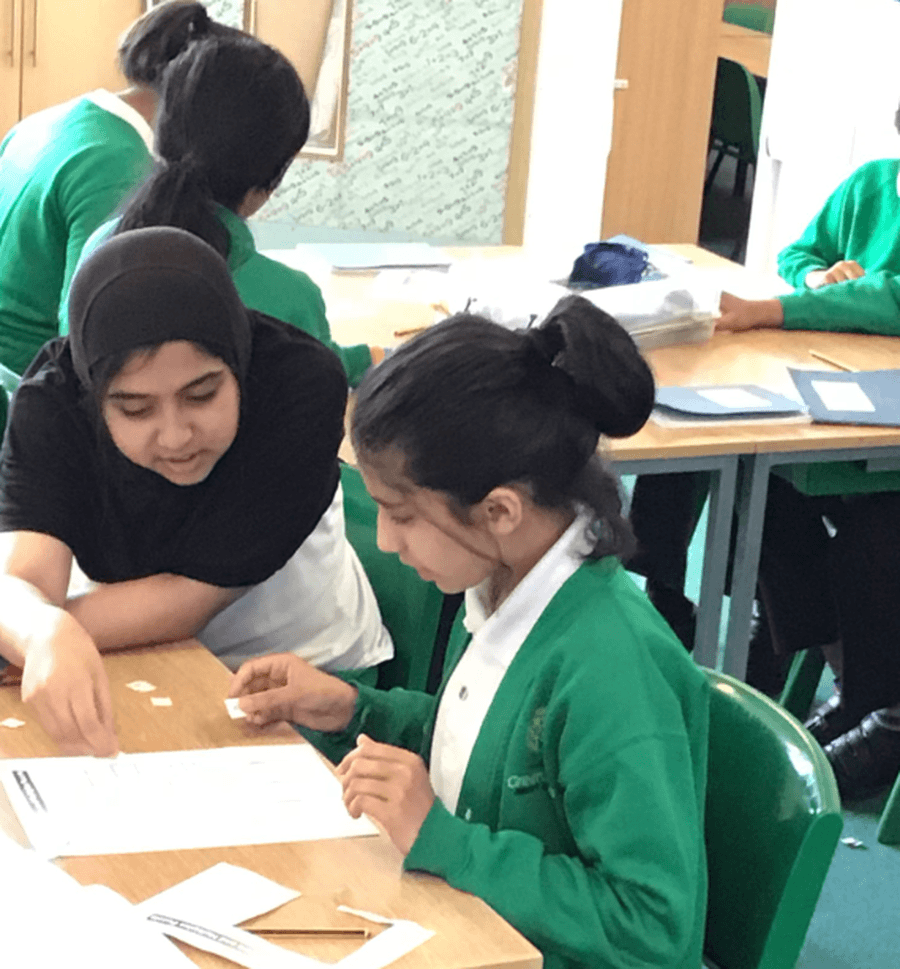 Science
Science is taught as a separate lesson but is linked to wider themes where appropriate, particularly in KS1. We encourage our pupils to be curious about natural phenomena and to be excited by the process of understanding the world around them. Key scientific terminology will be introduced each lesson and knowledge will be built upon throughout the school. Pupils will be encouraged to work scientifically and will able to carry out simple tests and experiments using the equipment and to gather and record data. Whilst at Greenacres Primary Academy, children will learn about plants, animals including humans, materials, seasonal change, habitats, rocks, light, forces, states of matter, sound, electricity, earth and space and evolution and inheritance. Visits by specialists such as 'Zoo to You' alongside close links with local secondary schools will enhance the delivery of our science curriculum. We will also have dedicated science days throughout the year.
Art and Design Technology
Art has a very important place in our curriculum. We see art as a vehicle for creativity and individual expression and it provides opportunities for collaborative work. It is an important form of cultural expression and, therefore, has significance and meaning for all our children. Our teaching provides an understanding of all the diverse art forms so that the children experience drawing, painting, collage, textiles, 3D designs, printmaking and digital media. We have Art Days with a whole school focus on one artist or painting and we include art in our themed weeks.

Our design and technology lessons encourage the designing and making of products to solve real and relevant problems. Our pupils learn to select from and use a wide range of materials and components, including construction materials, textiles and ingredients, according to their characteristics. In the Summer of 2019, we had a purpose-built art studio created to ensure our children have the very best opportunities to succeed in the arts.
Computing
We have discreet timetable time for the development of computing but our approach is also to integrate IT into all lessons: the use of laptops and other hardware such as cameras and iPads is as much part of our learning tools as pencils and pens. Subject-specific software, from one-off programmes to learning platforms, support teaching and learning across all years. The children develop their skills, starting in reception with mouse control, keyboard skills, saving and printing work. They draw pictures, write and use the internet to carry out research. They then progress to more complex skills such as data analysis and coding. Pupils will use technology safely and identify where to go for help and support when they have concerns. We are lucky enough to have an expert computing teacher that work on project-based lessons with each class, including using a drone to capture film, green-screening, website design and film-making.
Spanish
From Year 3 to Year 6 we teach Spanish to all children. Our approach is to make learning a new language fun! Young pupils are very receptive to learning a new language; they like to mimic pronunciation and they can easily pick up and duplicate new sounds. They feel a real sense of accomplishment when they learn to say something new. Using the fabulous Language Angles programme, we have discrete lessons on the timetable, but we will also integrate the foreign language into the everyday routine.
Music
In their music lessons pupils use their voices expressively and creatively by singing songs and speaking chants and rhymes. Assemblies will also provide an opportunity to practise singing. Pupils will also be taught to play a variety of instruments musically and encouraged to play together in ensemble groups. We encourage listening to a wide range of music with concentration and understanding. Music lessons are sometimes linked to themed work and music is used in a variety of lessons and activities to create, mood, atmosphere and to help thinking. The Kapow programme supports our teaching of music across the school.
PE
PE is delivered by a mixture of class teachers and specialist teachers. Our PE sessions include both indoor and outdoor for all children, including a combination of games, dance and gymnastics. They focus on mastering basic movements including running, jumping, throwing and catching, as well as developing balance, agility and co-ordination. Pupils are encouraged to participate in team games and to develop simple tactics for being an effective team member. Key Stage 2 pupils will also complete lessons inside and outside at other facilities including the local swimming pool. Swimming is introduced to the timetable in Year 4. We ensure wider participation in the community by involvement in inter-school sports and swimming tournaments, local authority and Trust based competitions as well as the annual sports days and various sporting competitions.
RSHE
RSHE, or relationships, social, health and education, is a planned programme of learning (previously known as PSHE) through which children and young people acquire the knowledge, understanding and skills they need to manage their lives. As part of a whole school approach, RSHE develops the qualities and attributes pupils need to thrive as individuals, family members and members of society. It prepares them to manage many of the most critical opportunities, challenges and responsibilities they will face growing up in such rapidly changing and challenging times. It also helps them to connect and apply the knowledge and understanding they learn in all subjects to practical, real-life situations while helping them to feel safe and secure enough to fulfill their academic potential. In our programmes, we actively promote British values of democracy, the rule of law, individual liberty, and mutual respect and tolerance of those with different faiths and beliefs to prepare our pupils for life in modern day Britain. Our RSHE lessons enable our pupils to understand the British democratic process and how to effect peaceful changes in society.

All our year groups have timetabled RSHE time but we encourage a cross-curricular approach to the development of RSHE skills and understanding. Pupils learn about similarities and differences between people and cultures. They participate in a variety of cultural events such as Diwali, Hanukkah, Shrove Tuesday and Shavuot. Relationships education is a crucial part of our RSHE lessons and allows children to learn to understand their own relationships and the relationships that other people choose. They learn what makes safe and happy relationships and how to manage risks and dangers.
RE
Religious Education (RE) is taught to all children. Our teaching promotes the spiritual, moral, social and cultural development of our pupils. It reflects the fact that the religious traditions in Great Britain are in the main Christian whilst taking account of the teaching and practices of other principal religions represented in Great Britain. Our teaching enables pupils to acquire knowledge and understanding of religious beliefs, attitudes, practices and rituals. They will also develop their own beliefs and values. We will not convert or steer pupils towards a particular religious belief. They will also be aware that some people have no attachment to religious beliefs and follow secular philosophies. We are very proud to have a close relationship with Greenacres Congregational Church, with the Reverend taking our assemblies once per month. We also regularly visit the church, the local mosque and a synagogue, a gurdwara and a Buddhist temple close to school.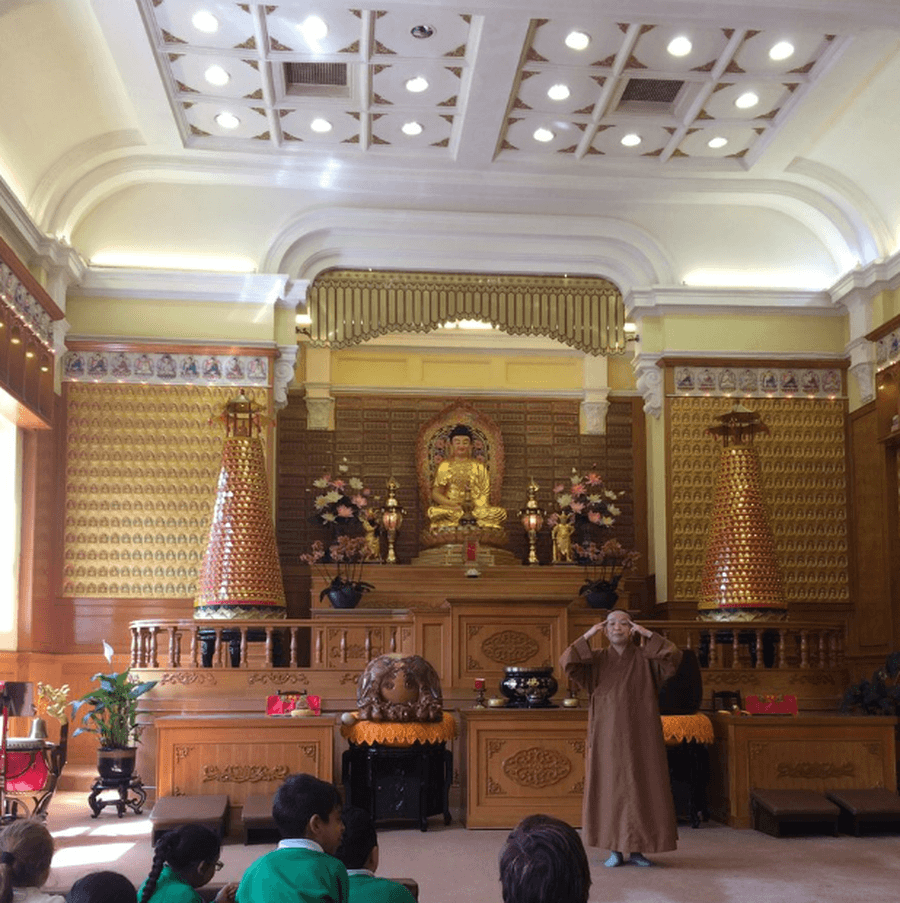 Themed Weeks and Days
Once per term we have a week dedicated to a specific theme. During the week, we explore our learning behaviours and teach very practical and thematic lessons. Everything during that week ties into the theme across the school. These are designed around gaps in learning and the needs of the children.
Summer 2015 - Down on the Farm
Autumn 2015 - Science Investigation Week
Spring 2016 - Worms!
Summer 2016 - Olympic Week
Autumn 2016 - 1st Annual Poetry Slam
Spring 2017 - Art Gallery Greenacres
Summer 2017 - Be Healthy, Be Safe
Autumn 2017 - 2nd Annual Poetry Slam
Spring 2018 - Dream Big Week
Summer 2018 - Courage Calls! (Suffragettes movement)
Summer 2018 - Annual Enterprise Week
Autumn 2018 - 3rd Annual Poetry Slam
Spring 2019 - British Science Week
Summer 2019 - Victorian Week
Summer 2019 - Annual Enterprise Week
Autumn 2019 - 4th Annual Poetry Week
Spring 2020 - Local History week, British Science Week
Summer 2020 - Sports Week
Autumn 2020 - 5th Annual Poetry week, Geography enrichment day, art enrichment day, Healthy Me Day
Spring 2021 - Music enrichment day, DT enrichment day, Happy Me Day, Children's mental health week
Autumn 2021 - 6th Annual Poetry Week, RE enrichment day
Spring 2022 - Healthy Me Day, British Science Week
Summer 2022 - Enterprise Week
Autumn 2022 - 7th Annual Poetry Week, Geography enrichment day, art enrichment day, Healthy Me Day
Spring 2023 - Music enrichment day, Dream Big Week, DT enrichment day
Workshops and Specialists
Each year group will take part in a variety of workshops throughout the academic year. These will link to their topic work or to a whole school theme. We invite specialists from a range of outside agencies at various points through the year, including using parents and community friends to inspire our children to think about careers and aspirations.
Trips and Visits
Trips are an essential part of our curriculum and we plan a series of trips throughout the year for each year group and these are communicated to parents at the start of the academic year. The trips are directly linked to our topic work for example a Viking theme in Year 4 may include a trip to the Jorvik Viking Museum in York in order to allow children to see an environment replicating what life was like. We organise residential trips for our 6 pupils. Year 6 will spend two nights away in a local centre taking part in many exciting outdoor learning activities.
Enrichment
We are committed to the broadest educational offering, and that means looking beyond the National Curriculum. A very successful enrichment programme that draws upon a wide range of adult skills is offered through school trips, visiting specialists and themed days and weeks. The programme is planned throughout the year.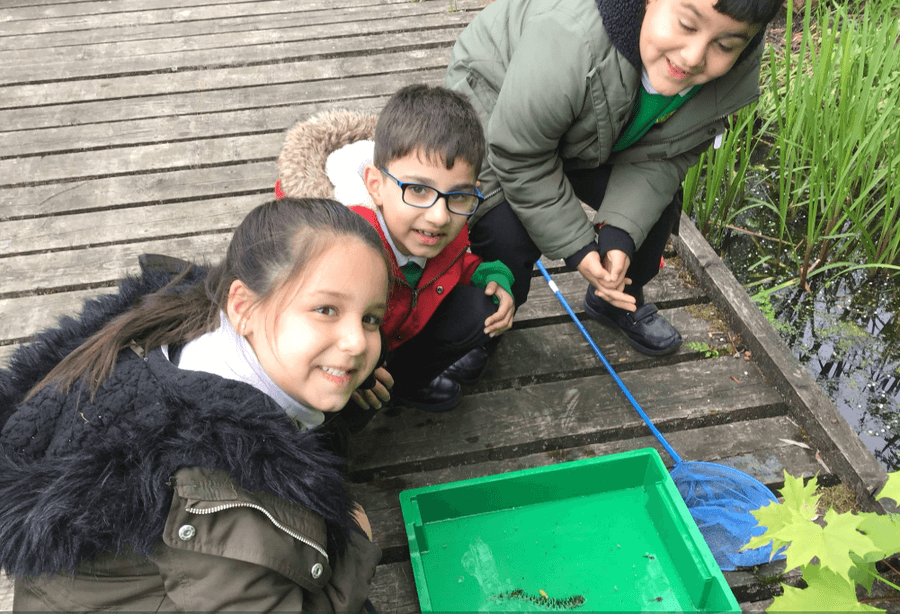 Impact
High expectations for all
We measure the impact of our curriculum with regular quizzes, tests and day to day formative assessments, as well as the end of key stage tests which allow us to compare ourselves against other schools nationally which include:
EYFS % of pupils achieving a 'good level of development' (GLD)

Phonics Screening Checks at the end of Year 1

End of KS1 % of children 'working towards' or at the 'expected standard' and at 'greater depth' in reading, writing and maths

Year 4 % of children at the expected standard for multiplication facts

End of KS2 % of children 'working towards' or at the 'expected standard' and at 'greater depth' in reading, writing and maths
But, in reality, we will be measuring how effectively our curriculum helps our pupils develop into well-rounded individuals who embody our values and carry with them the knowledge, skills and attitudes which will make them lifelong learners and valuable future citizens.
South Pennine Academies Primary Curriculum Statement


Introduction
At South Pennine Academies, we want every child to have the best possible chance to achieve in school.
Our Primary academies provide a broad and balanced curriculum that is fully compliant with National Curriculum requirements. The curriculum we deliver develops knowledge, understanding and behaviours for learning that mean children are both motivated and equipped with the skills and ability required to be successful in the future. We are determined to ensure that, despite the majority of our academies working in a disadvantaged context, everyone will make good progress and SPA students will achieve at least as well as all other pupils, because they are exceptionally well-prepared for the next stage in their education. The curriculum we have developed will provide learning, opportunities and experiences that will equalize the life chances of our children. Social, Moral, Spiritual and Cultural learning is at the heart of everything we do.
A Curriculum that gets every child off to a flying start
Our Early Years settings are committed to providing the best possible start to children's education as recognised through the Early Years Quality Mark being awarded to all settings in June 2021.
Our Early Years settings are welcoming and engaging for children and their families and we pride ourselves on the positive relationships we build with families in our local communities. We are committed to supporting our youngest learners to give them time to discover, explore, investigate and learn through a balance of teacher directed and child-initiated learning. Children follow topics and their own interests to engage in enquiry, discovery and reflection allowing them to become independent learners and make choices which enable their expression of ideas. Children receive targeted support where necessary through the use of tools such as WELLCOMM to allow practitioners to identify any needs of individuals and seek support through referrals to external agencies at the earliest opportunity.
The stimulating and challenging indoor and outdoor learning environments, continuous provision and teacher-led lessons provide an exciting context for children to develop their skills across all aspects of the curriculum with a key focus on early reading, writing and mathematical skills.
A relentless focus on basic skills
Emphasis is placed on the development of pupils' ability to read fluently, confidently and with enjoyment as quickly as possible in order that they are able to use these skills to access the wider curriculum. In the Early Years and Key Stage 1, pupils access daily phonics delivered systematically through the use of one of two approved phonics programmes: Read Write Inc or Little Wandle. Pupils access phonically decodable books which they are encouraged to practise both at home and at school.
We place emphasis on the development of oracy from entry to school, using a teaching and learning approach that focuses on the acquisition and application of vocabulary needed to be a successful communicator through both speech and writing.
Daily teaching of English and mathematics - both as discrete lessons and across the wider curriculum - enable our children to achieve high standards by the end of both Key Stage 1 and Key Stage 2, and be fluent in the fundamentals of spelling and maths so that they are able to apply their knowledge and skills in a variety of contexts, growing in confidence as learners. Through the use of a standardised approach to the teaching of basic skills, we ensure that no child is left behind in their learning, using evidence-based interventions to support catch-up at the earliest point. Children's progress across our academies is strong, regardless of starting point.
Breadth and depth in an academic curriculum
Our primary academies provide a broad and balanced curriculum through creative and innovative approaches to teaching and learning. Across all subjects, curriculum frameworks are structured so that all elements of the National Curriculum are delivered progressively, building on prior learning and deepening knowledge so that it can be applied again in range of contexts using the skills taught. The curriculum in each academy is delivered based on a thematic approach with each academy designing and implementing a curriculum that meets the needs of our communities. The curriculum in each academy celebrates and reflects the diversity, local history and knowledge within the communities we serve.
Everything that happens in the academy day is seen as a learning opportunity both in the taught, hidden and wider curriculum and all these experiences contribute to our students' academic, personal, social, moral, creative, physical and cultural development.
Outstanding Personal Development
In order for children to attain successfully, it is vital that our curriculum addresses emotional and mental health and well-being. Children learn to manage their emotions and develop the positive attitudes, skills and understanding of others needed to be safe and successful, now and in the future. In all our academies, students are encouraged to be responsible, and have their voice heard through programmes including Rights Respecting Schools and Jigsaw.
A robust and well-planned PSHE and RSE curriculum enables us to ensure that pupils fully understand how to keep themselves and others safe. Pupils are encouraged to be aspirational, make good choices and understand what they need to do to reach and succeed in the careers to which they aspire. Careers education including an understanding of the variety of careers available is delivered through enrichment activities including visits to places of work linked to curriculum themes.
There is a strong focus on developing pupils' moral, spiritual, social and cultural understanding, so that they are well-prepared for life in modern Britain. The British values of democracy, rule of law, individual liberty and mutual respect and tolerance of those with different faiths and beliefs are promoted through our PSHCE curriculum. We carefully plan the essential knowledge, skills and values that pupils
need, to be educated citizens in an ever-changing world.
A wealth of opportunities beyond the classroom
We understand that pupils arrive at school with varied experiences and are determined to ensure that all South Pennine students have equal and free access to enrichment opportunities and experiences to develop interests which may extend into adulthood. All our academies offer a variety of activities designed to give children knowledge, skills and a wide range of experiences that will support their cultural, physical and creative development, enabling them to contribute to their local and wider community as successful citizens both now and in the future.