Monday Assemblies
We have very special assemblies on Mondays which cover themes taken from our British Values. Some of the topics covered can be sensitive, but all themes are discussed in an age-appropriate way.
Here you will find the assemblies and themes we have covered over the year...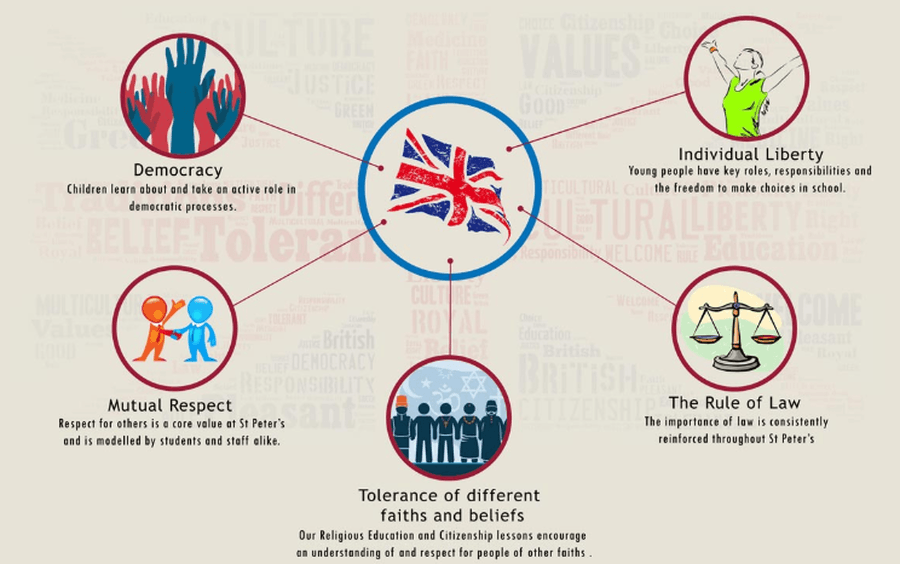 Tuesday 4th September:
Respect, Responsibility, Really Good Manners. Introducing our school rules:
The Rule of Law
Monday 10th September- Reverend Lampard-
Listening to Others and the gift of hearing from God.
Mutual Respect
Monday 17th September- New Beginnings:
Tolerance of those with different beliefs.
Monday 1st October 2018:
Revered Lampard
Mutual Respect
Monday 8th October 2018:
Mutual Respect and Tolerance- Different families
Monday 5th November 2018
Anti-bullying week- what should we do if we are bullied?
Some useful tips for children
Monday 12th November 2018
Remembrance- How could we possibly forget?
Celebrating the Centenary since the end of WW1
Monday 19th November 2018
Embracing our Differences- What is discrimination?
Tolerance for those with different faiths and beliefs
Monday 12th November 2018
Anti-Bullying Week 2018
Mutual Respect