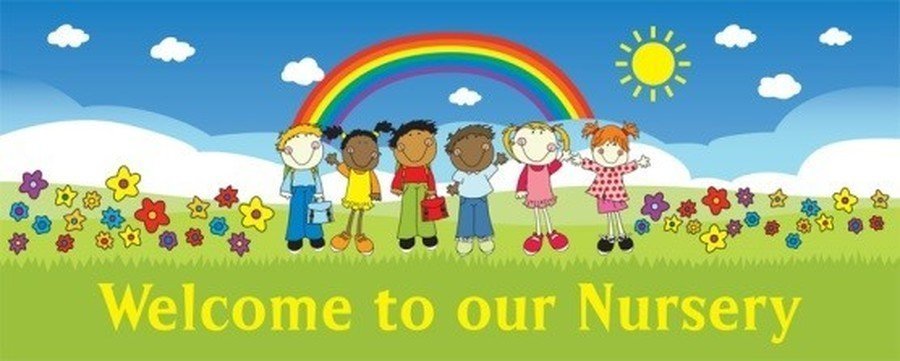 We have a highly successful Nursery here at Greenacres Primary Academy.


Our Nursery Ethos and Values
We believe in an inclusive education where all our Nursery children are nurtured, valued and encouraged to love learning.
We believe all children should feel safe and secure to grow into confident, independent learners who are not afraid to make a mistake or take a risk.

We know that children learn best when they are excited by and engaged in their learning. We teach our children the skills they need through an inspiring, creative curriculum that dares to be different.
We can do this because
We provide a committed staff team who offer high quality teaching and inspiring learning environments drawing on a wealth of knowledge, strengths and skills.

We value achievement and strive to ensure each nursery-aged child is appropriately challenged and reaches their full potential.

We empower our little ones to become responsible citizens in our diverse community.

We know that working together as a team – staff, parents, governors, the local and wider community, enables us to meet the needs of all of our children.



Free 15 and 30 hours childcare
If you are interested in securing a place for your child in our Nursery, here is some useful information to help you.
We currently offer both part time and full time places (15 hours and 30 hours respectively).
Part time places can be taken in either the morning or the afternoon. A morning place starts at 8.45am and ends at 11.45am and an afternoon place starts at 12.15pm and ends at 3.15pm Monday to Friday. Please let us know when registering your child which you would prefer. For more information about the free 15 hours childcare please click here.
Every three year old is eligible for 15 hours free childcare and some are eligible for 30 hours free childcare. Even if you are not eligible for the free 30 hours, you can still have a full time place in our Nursery.
This currently costs £12.50 a day (or £62.50 a week). This can be paid weekly or termly. Full time children can also have a school lunch at an extra cost of £2.10 per day (£10.50 per week). To see our menu please click here. Of course, your child is more than welcome to bring in a packed lunch if they would prefer.
To find out if you are eligible for the free 30 hours funding please click here.


If you are not sure about how free childcare works please call us on 0161 770 5350 or pop into the office and we'll be happy to help.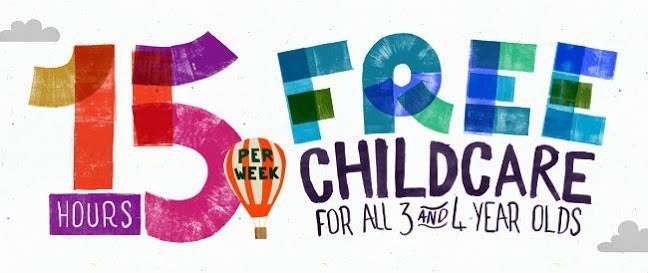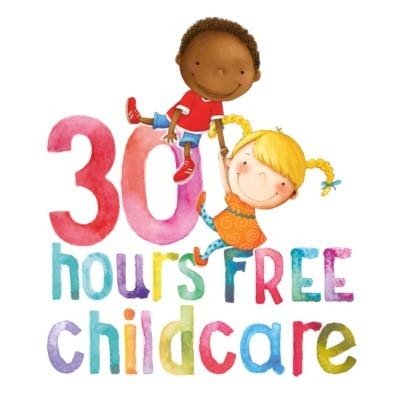 How do I apply for a place?
You can apply for a place by coming to the school office and filling out a form. All we need to see is your child's original birth certificate (we will take a copy and hand it straight back). You will then be invited into school to meet with our Nursery teacher. Children can start the term after they turn three. Even if your child is not yet three years old, you can still put their name down on our waiting list to secure their place and we will contact you nearer the time.

Open Day
We will be holding an Open Day on Wednesday 26th February for those children expecting to start in the following September. Please keep an eye out for the date on our website and Facebook page. If you are interested in registering your child in our Nursery please come along to meet our lovely staff.
Viewing our Nursery
If you are thinking of registering your child at our Nursery and can't make our Open Day next year or if you would like your child to start in either January or April 2020 (subject to availability), you are more than welcome to visit at a time suitable to you. Please ring the school office on 0161 770 5350 to make an appointment to meet with the teacher.





Look at the exciting things your child could be learning...