Year 5
Here is a class photo from our Christmas Jumper day 2015!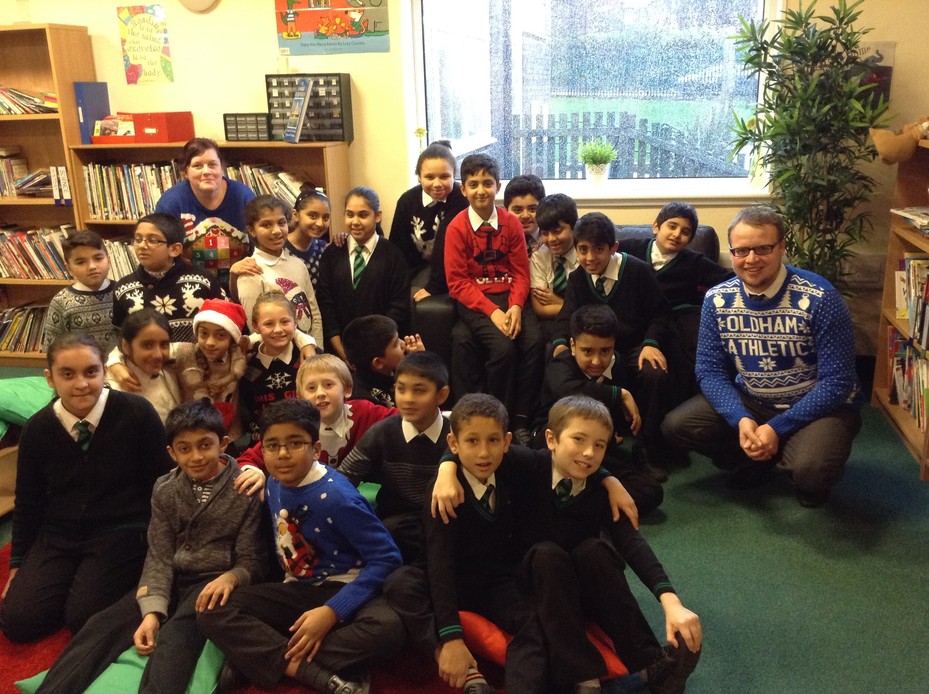 You can find our parents' letter for our Spring B topic 'Time Travellers' further down this page. This topic is about how our bodies and brains change through our lives. We will also be learning about how the local area has changed over the last century, including comparing present day maps to those from 1907 and engaging children through a walk around our locality using the 1907 map. Later in the topic, our class will be visiting Oldham Gallery and taking part in a artist-led workshop titled 'Oldham Scrapbook'.
Please encourage your children to complete the homework tasks to support their learning in school.
In January, for our memorable experience, Year 5 visited Spaceport in Wallasey. This helped to engage children in our Spring A topic - 'Stargazers'