Art week
Week commencing 6th February 2017 was our love art themed week and it was a huge success! All of the children learnt about art and artists and they each made an exceptional piece of work that went on display in our very first art gallery which was held at the end of the week. Together we raised £153 towards new art supplies!
In addition to our art gallery, every child and member of staff in school was asked about what love is. We had some beautiful responses, including "Love is Spider-man!" These will all be displayed near the main entrance soon!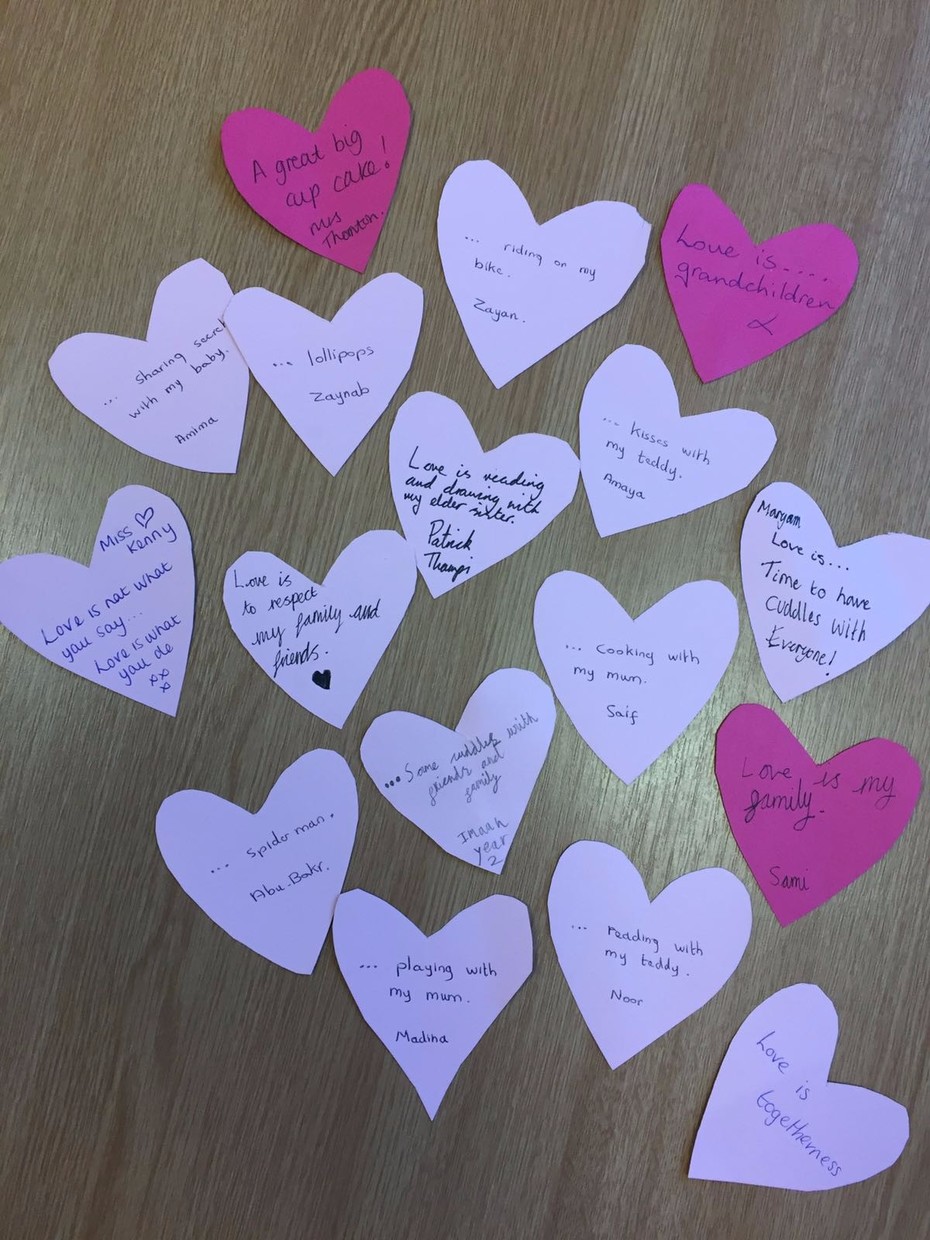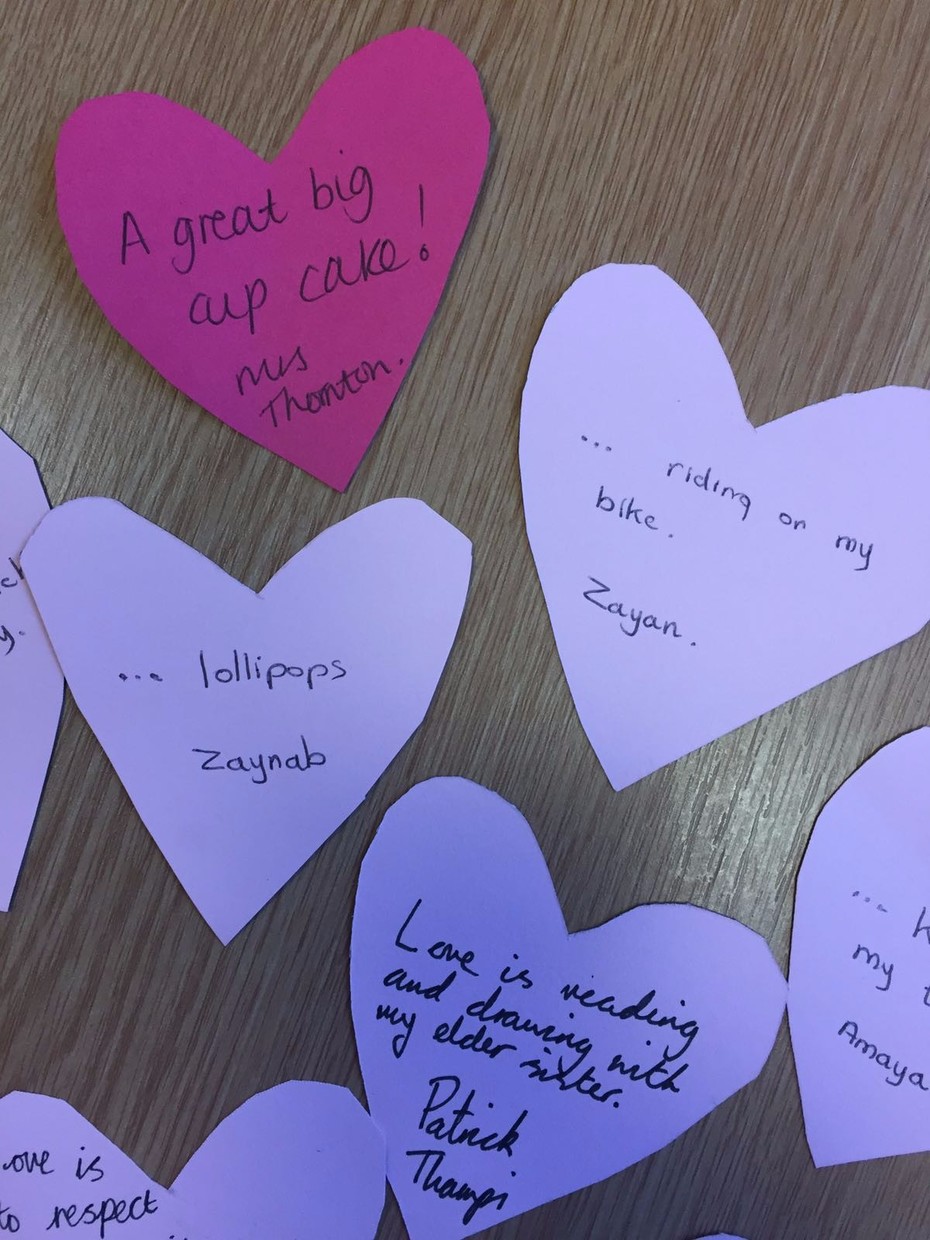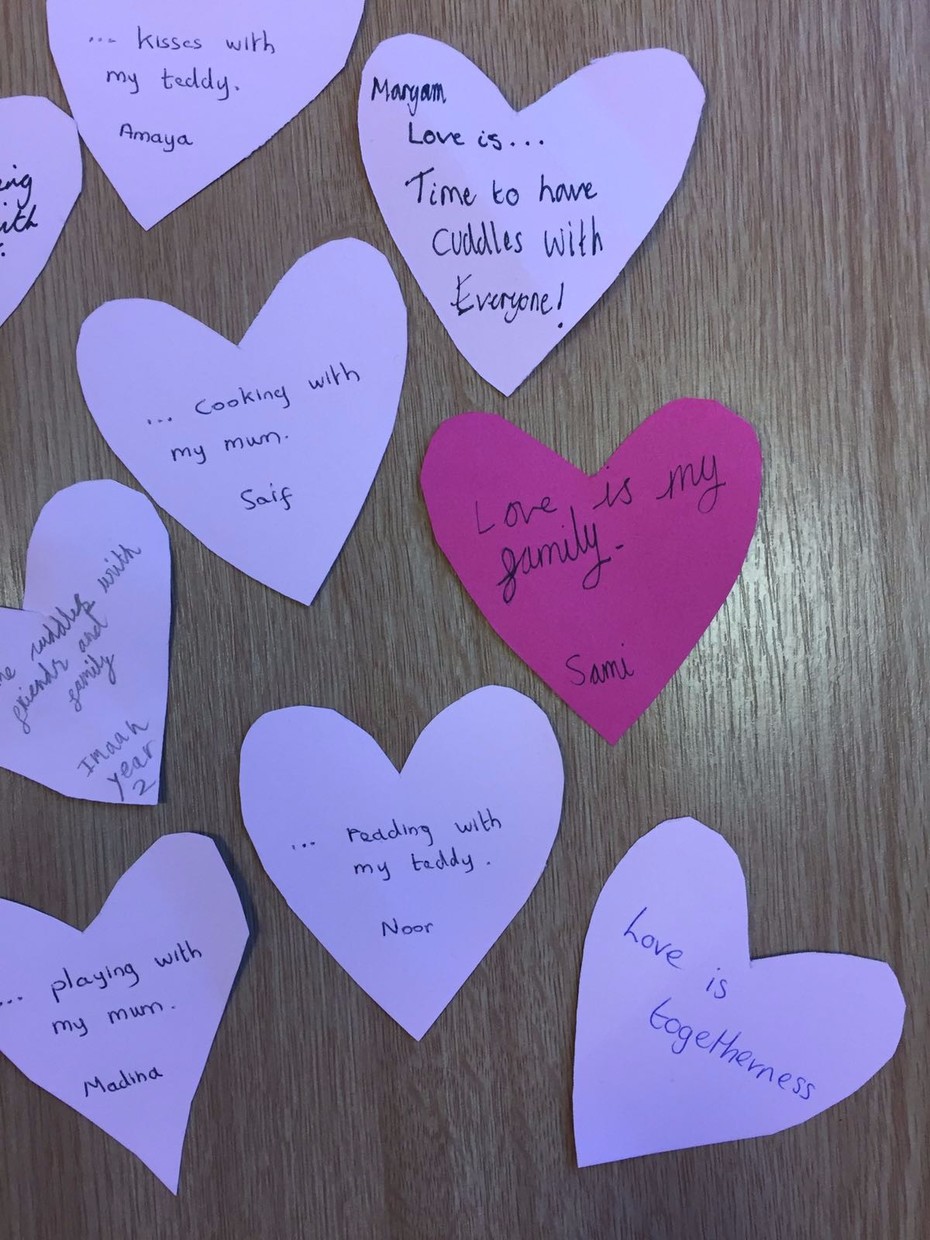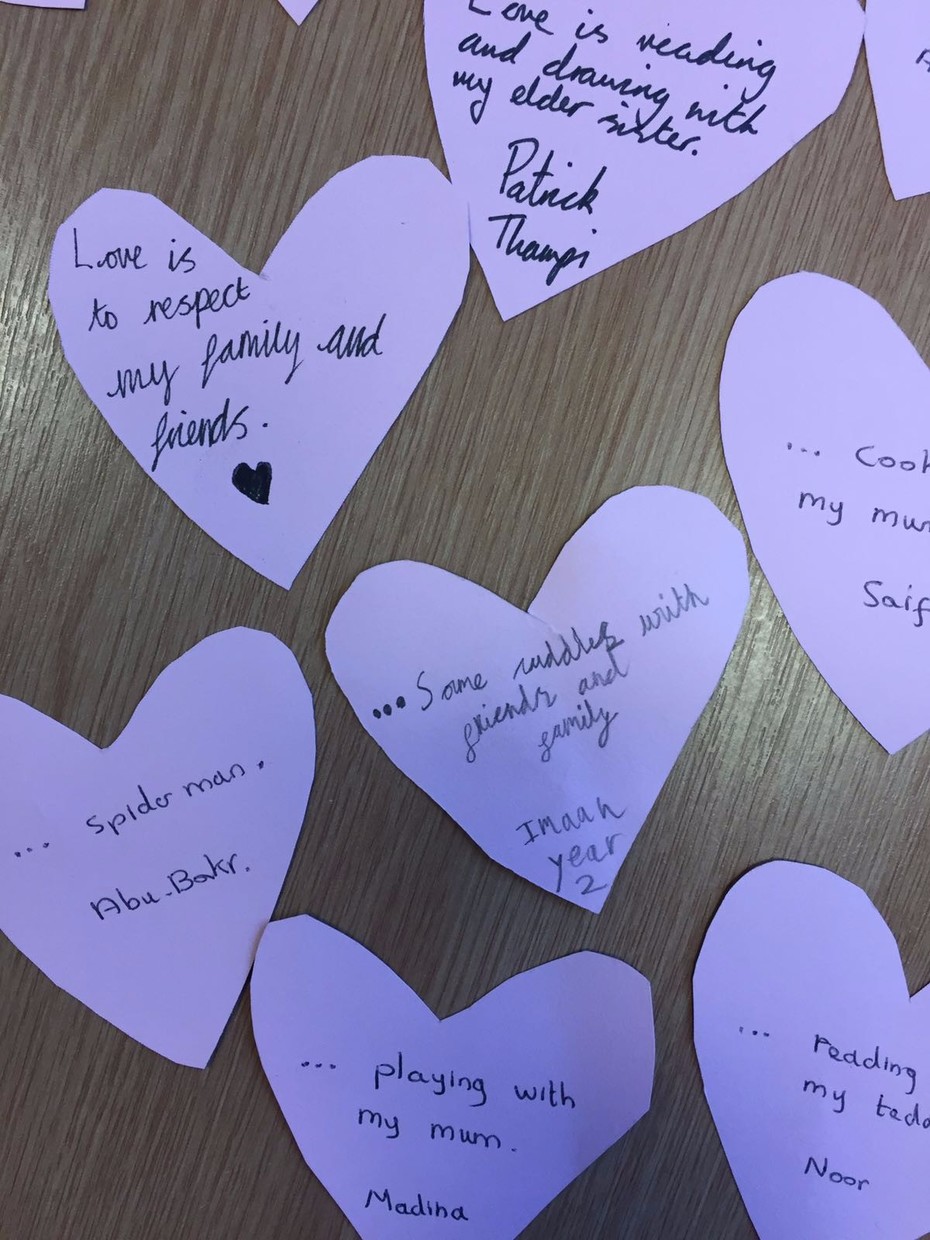 Thanks to everyone who helped to make this week so special for our children!