Development of our Forest School
We have been developing our Forest School since last year and we will continue to make progress with support from the local community. We began with part of the sports field which had a selection of willow, hebe, forsythia and dogwood around the edge.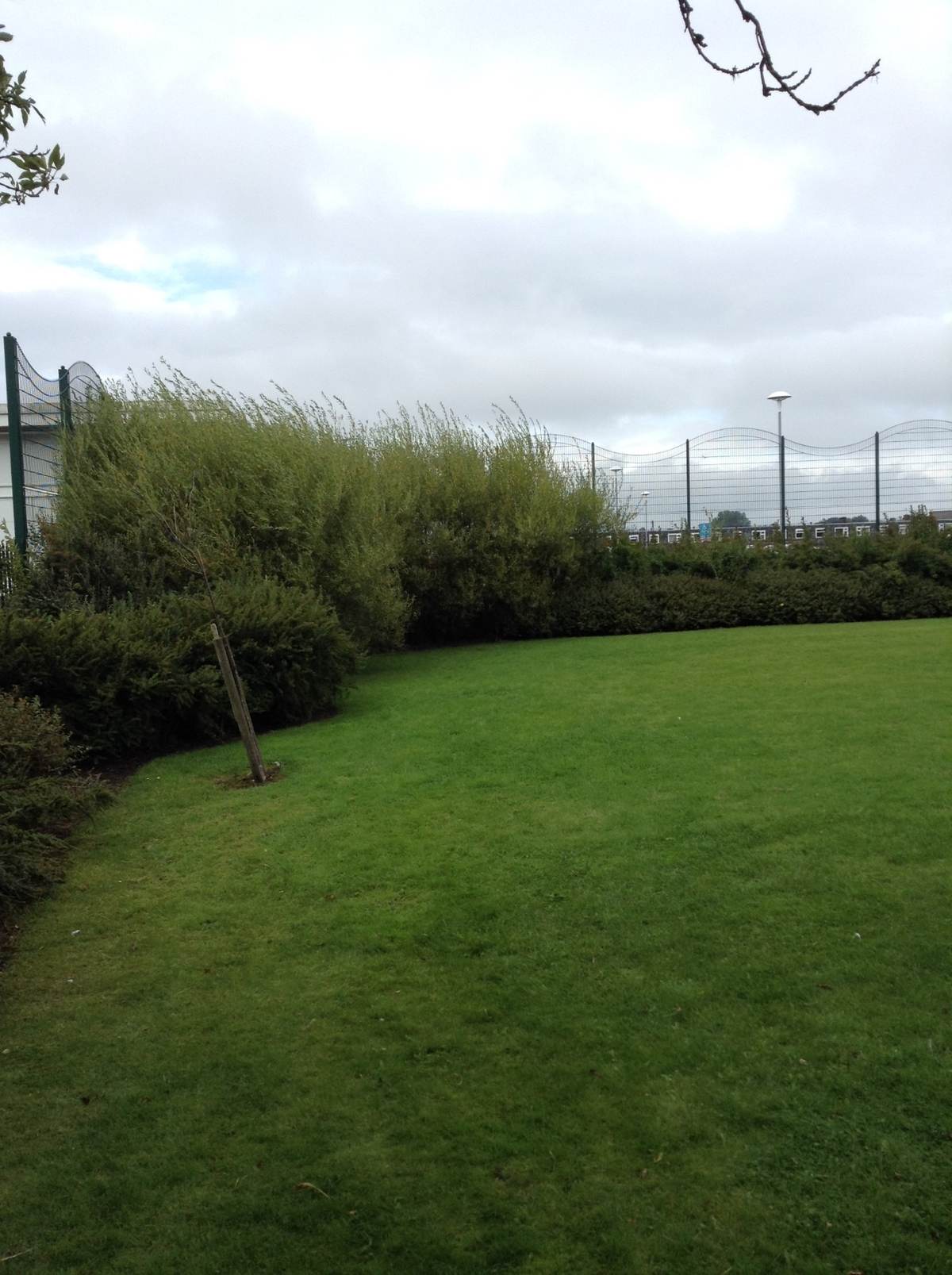 We had a clear area to start with...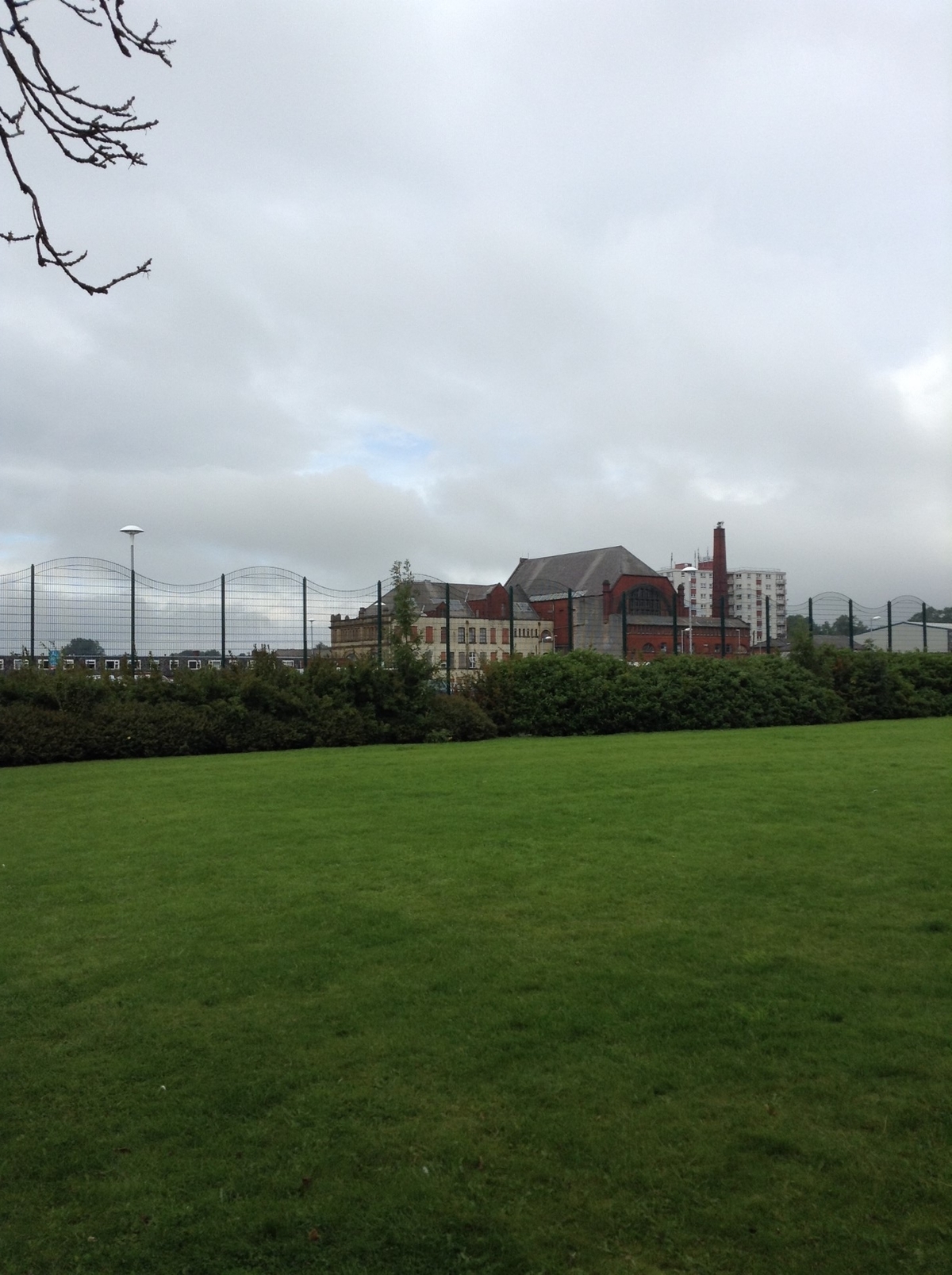 We then used what we had to begin to problem solve and enjoy the outdoors. This young man taught himself all about knots and how to not fall over using a rope. He really is an outdoor learner!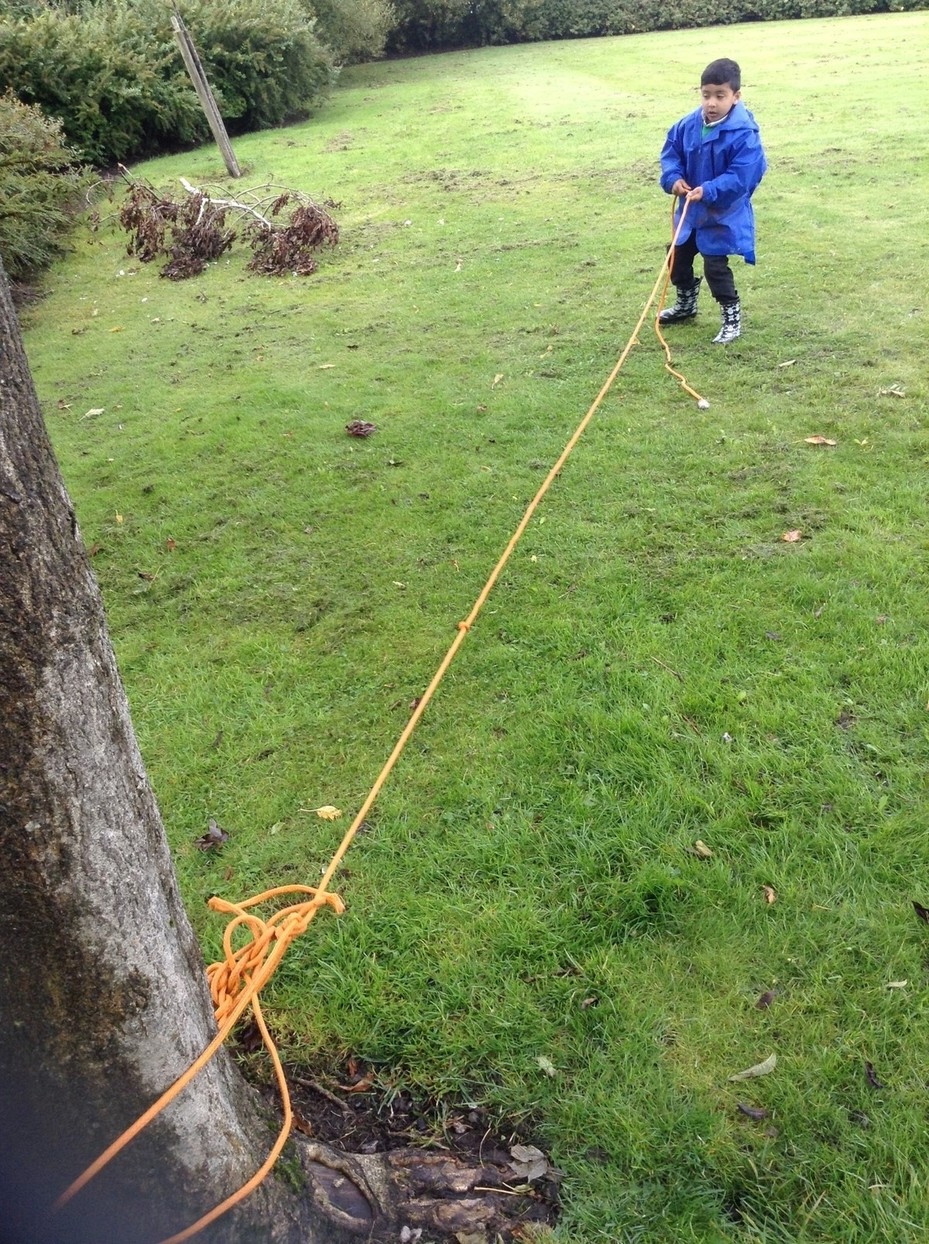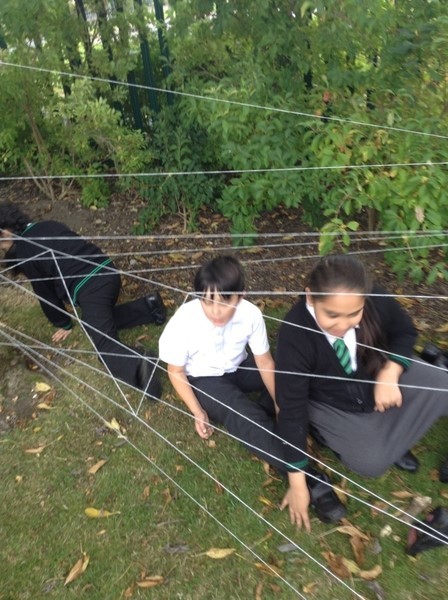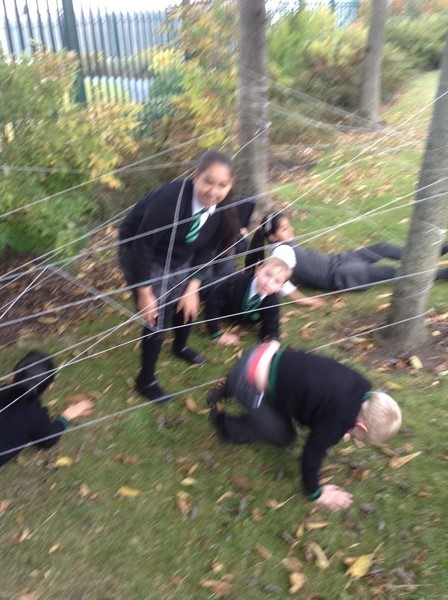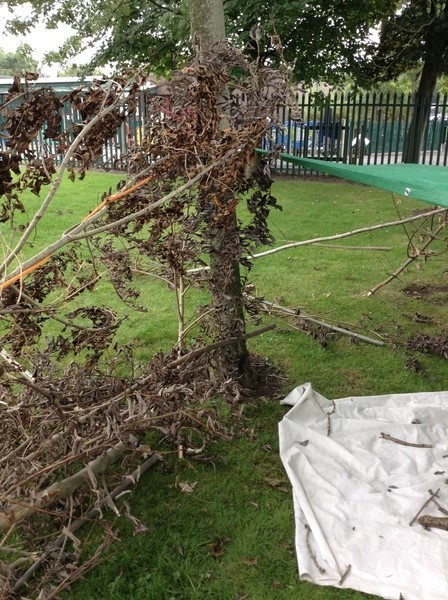 We couldn't always get on the field so we used the playground and what ever was to hand.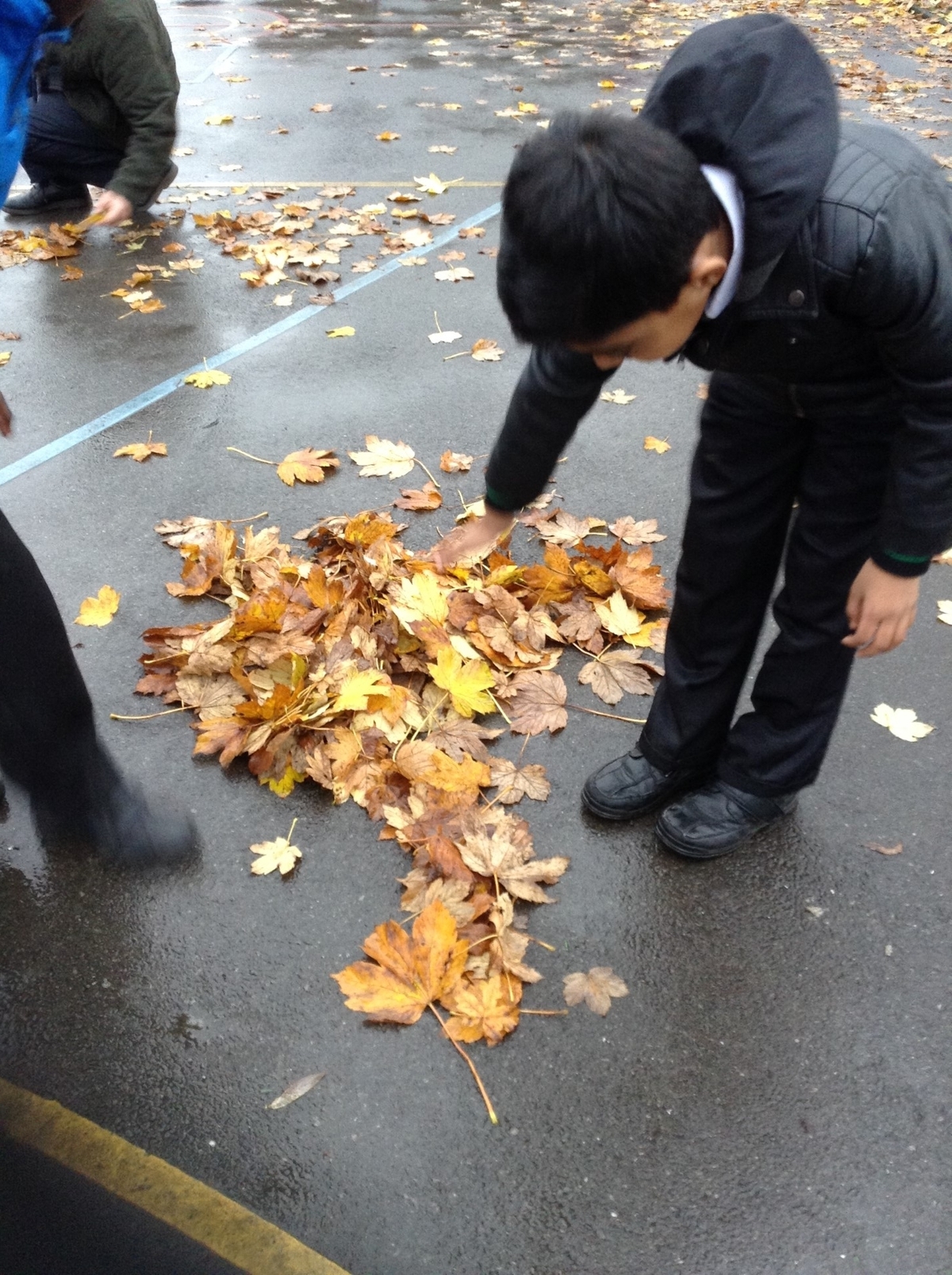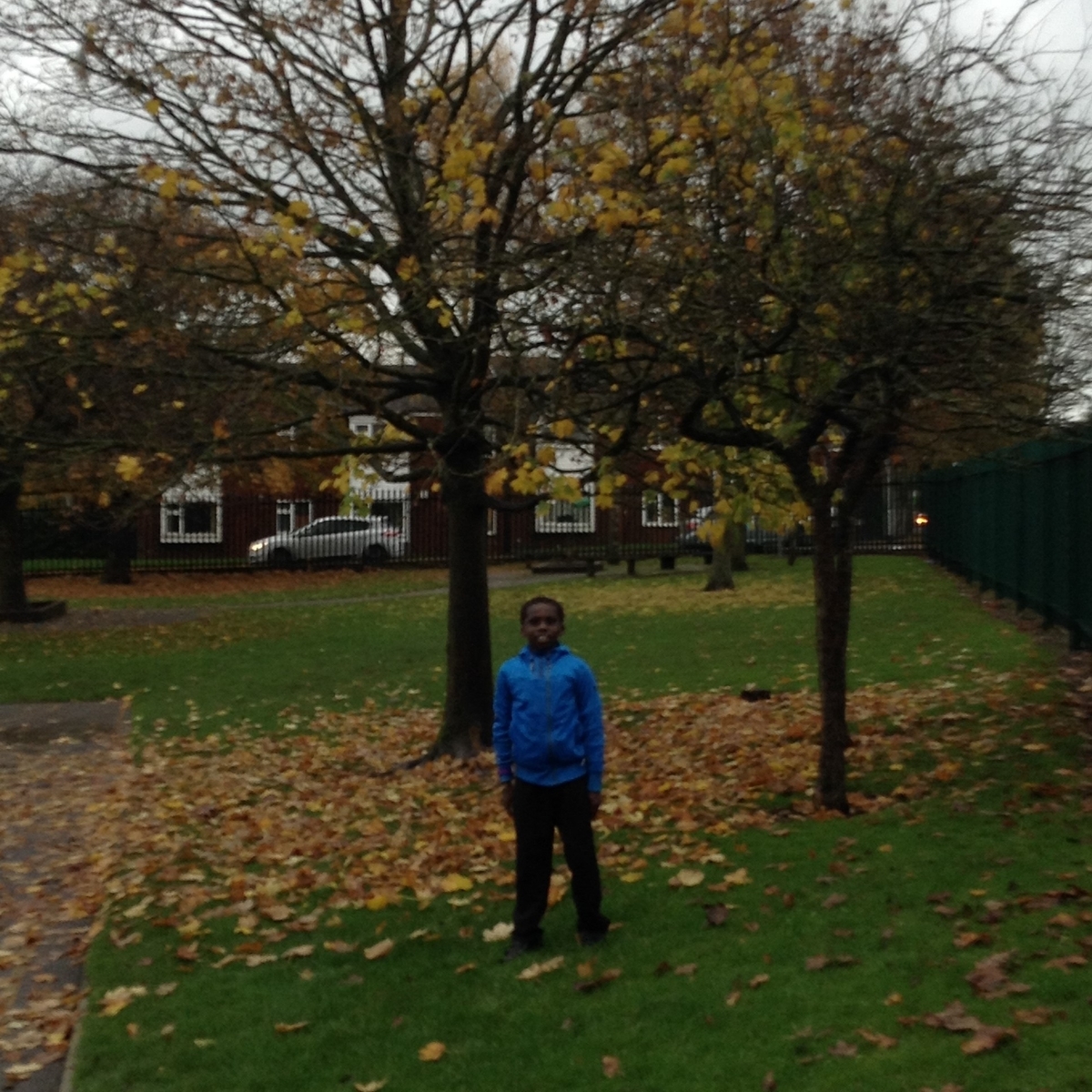 It was time to begin making the area more accessible and so the pupils helped a great deal by litter picking and moving trimmed branches. It was hard work but what a difference they made!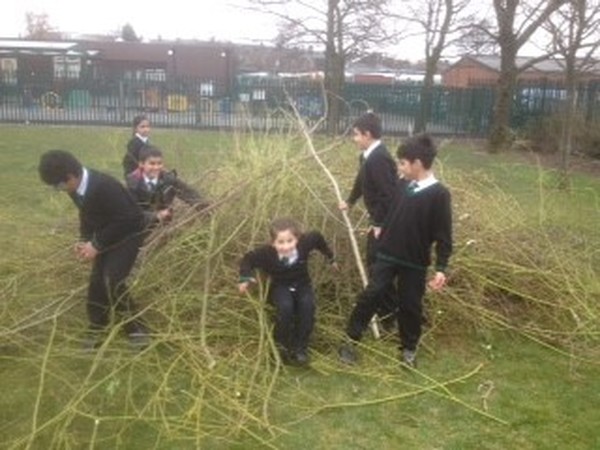 By Easter we were beginning to get somewhere; somewhere to sit that is. Logs were brought in and a fire pit area was created with the help of friends of Greenacres.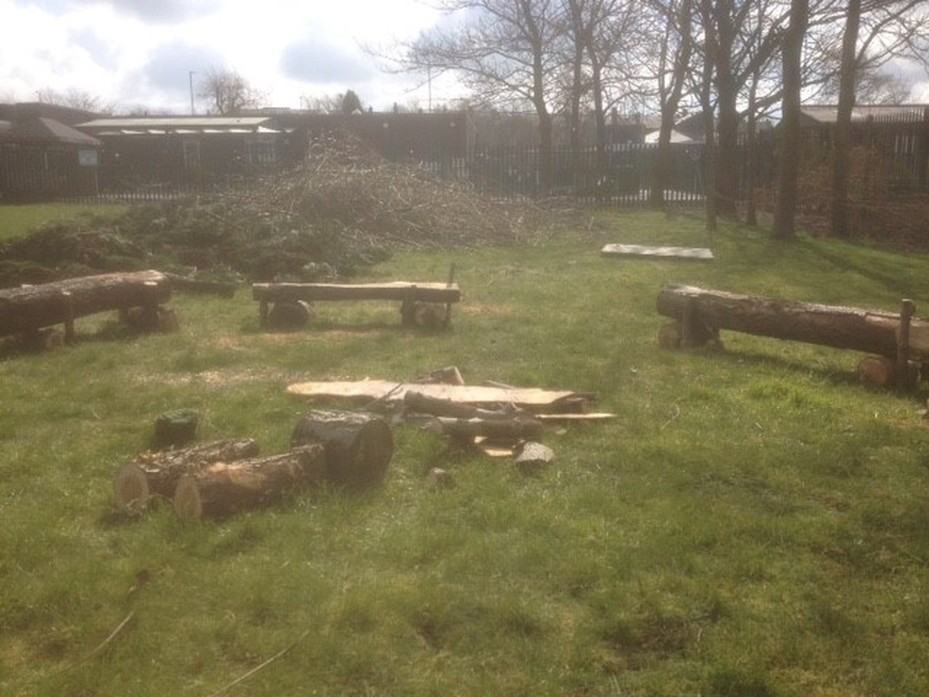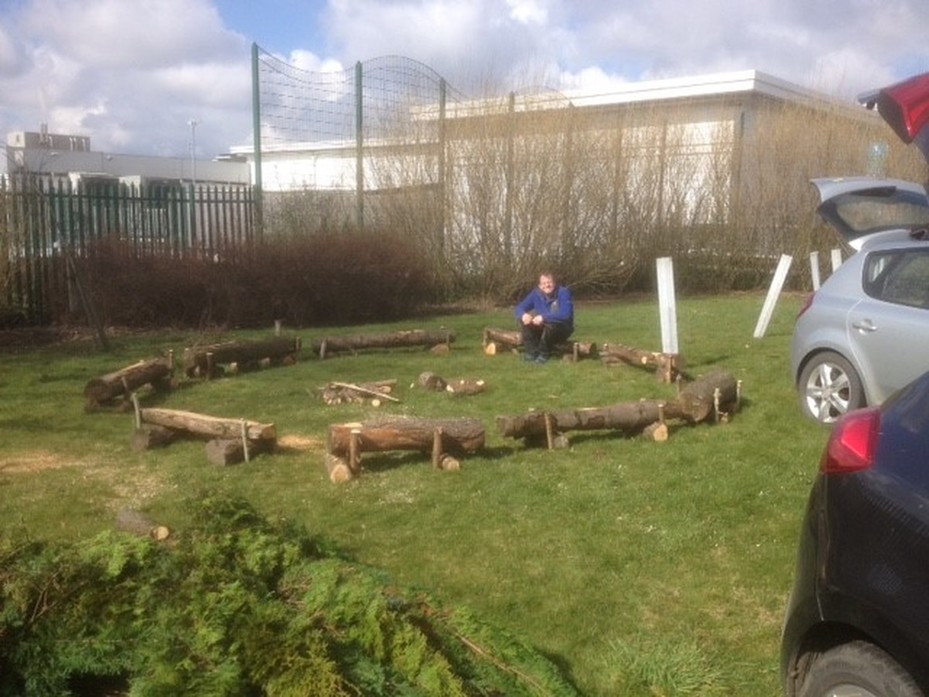 Children can now learn much better outside as we continue to develop our Forest School area. Next on the agenda is hedge planting and a range of learning areas for all to enjoy.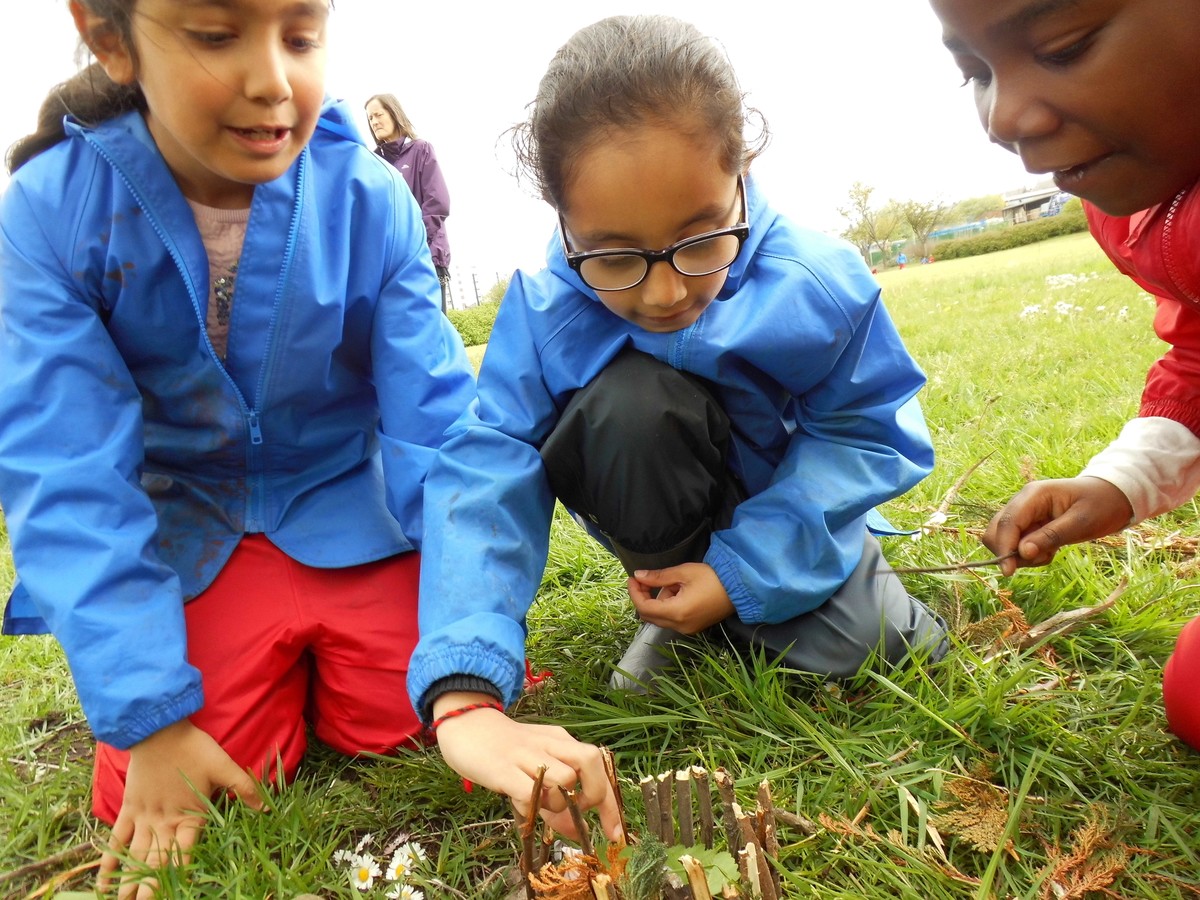 As spring began to turn to summer, our woodland area began to grow and flourish. Different plants, previously mown, began to grow and give a new look to our area. With this came the opportunities for different learning activities involving camouflage and different modes of travel. The weather was difficult at times and our new skills were tested to the full on the days when rain became the new sun! Various routes have been pruned through the deep edges around the field and we hope to complete some more with parental support and new equipment from our recently acquired grants. Everyone has enjoyed the outdoor learning environment this year and new developments are in the offing with some very valuable and appreciated support from the Oldham Big Local support workers and our Green Dividend Ambassador. Please feel free to approach school or Mr Seville if you would like to help with developing the Forest School and use existing skills and maybe learn some new ones. Together we can make a difference.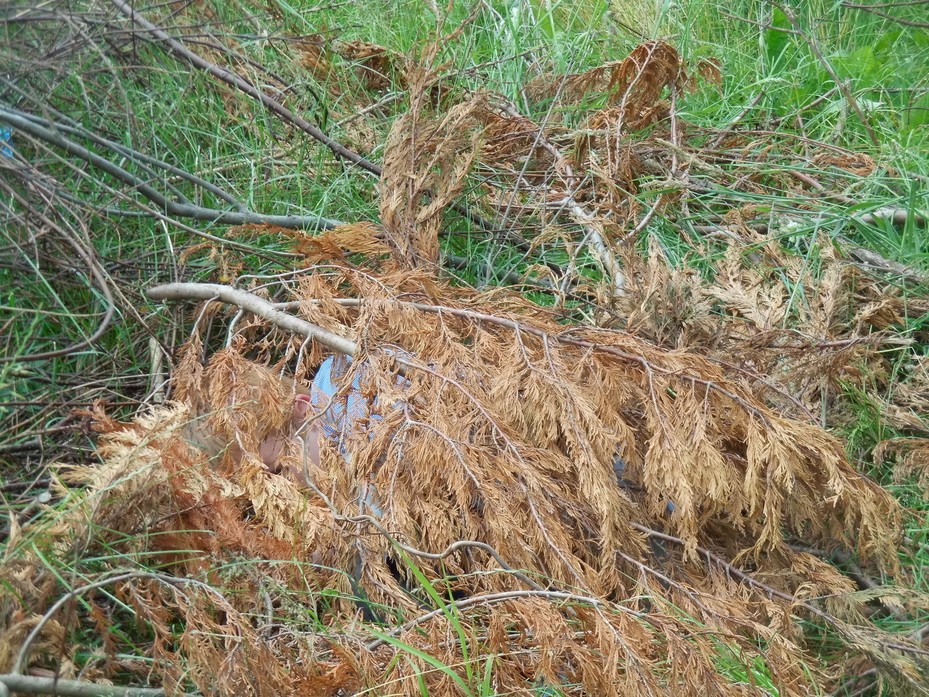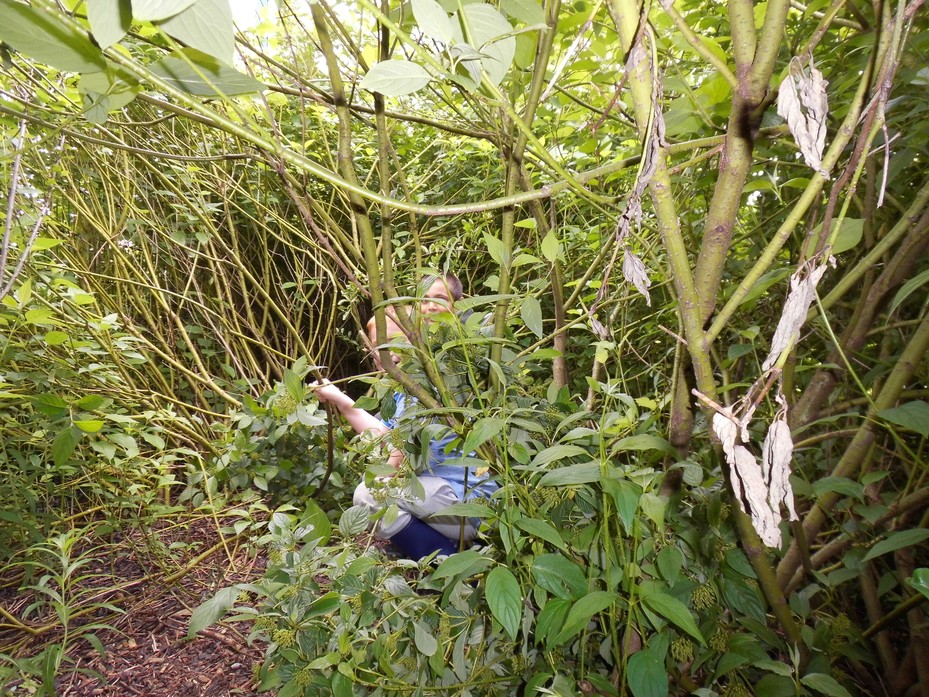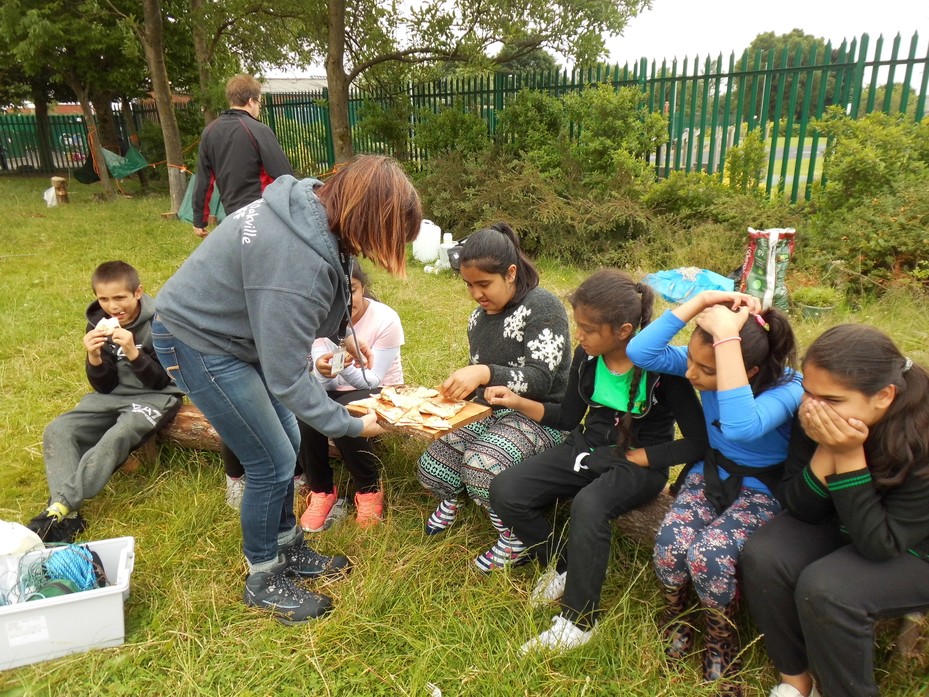 Please remember to keep checking this page for updates on how our Forest School is developing!